Would you like to find a Enterprise Information System in the cloud? You don't have your own IT infrastructure, but you would like to take advantage of quality systems?
Have a look at our solutions DMS-IN.CLOUD and ERP-IN.CLOUD!
Cloud solutions of Enterprise Systems for your company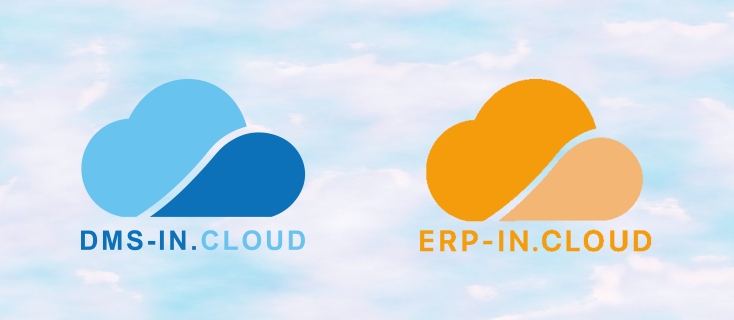 87 % of companies are positive about moving their information to the cloud.
Leave your worries about IT infrastructure to us!
DMS-IN.CLOUD is a cloud solution that covers the field of intelligent document and information management (ECM/DMS) and IT infrastructure. It offers a very pleasant user environment and supports the management of any processes in the company via workflow. The system is metadata-based, so you're always looking for content based on what it is (ie, its properties), not by its physical location, as in the outdated folder structure. You can have the basic package from 590 CZK/user/month!
ERP-IN.CLOUD represents a modern solution based on an ERP system suitable for small and large companies and includes the management of company processes and information (ERP = Enterprise Resource Planning) and IT infrastructure. The system can be fully customized according to your requirements and needs, as well as integrated with your other business systems.
Thanks to our systems, everyone can have a professional solution – contact us!
We will be happy to show you the solution free of charge.