Here is a unique case study of deployment of ECM/DMS system M-Files at the company Deloitte Central Europe Limited. In the study, you will find details about the former situation at Deloitte through the selection process to the M-Files implementation project itself.
The Deloitte Central Europe case study
Deloitte Central Europe decided to upgrade their DMS (Document Management System) to a new and more advanced solution that fulfills their growing requirements in this area.
The complete case study can be downloaded for free HERE.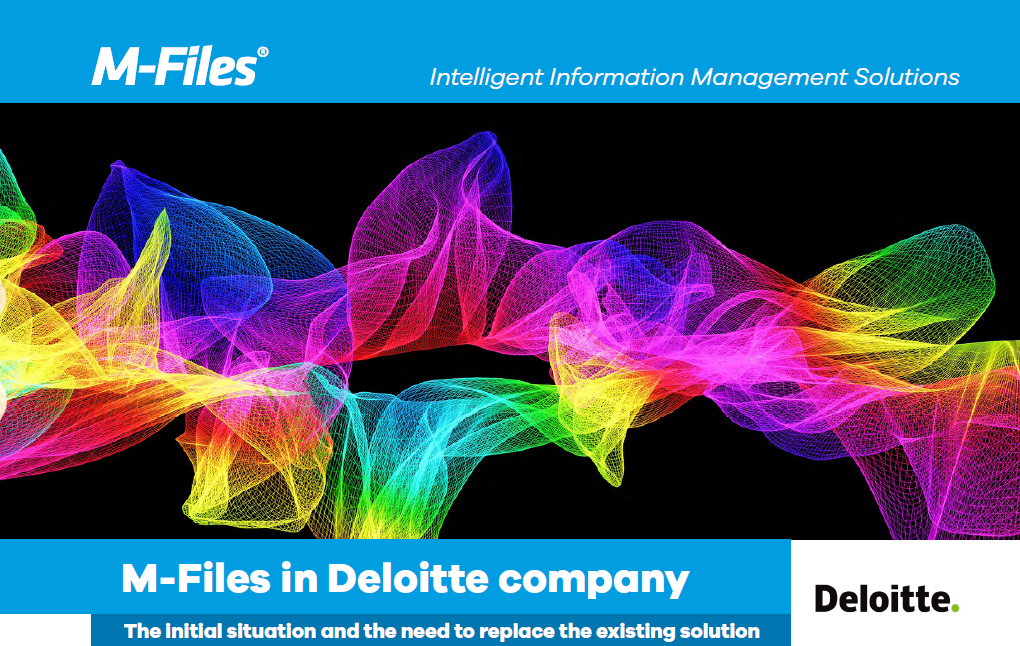 If you have any questions, please do not hesitate to contact us.
30-day full M-Files version for free can be downloaded HERE.