On Thursday, 3 November 2022, we held the annual M-Files partner conference at the Clarion Congress Hotel Prague.
Many thanks to all our partners for their participation and especially for the great cooperation during the year!
Here is a report from the event:
M-Files Partner Conference, 3. 11. 2022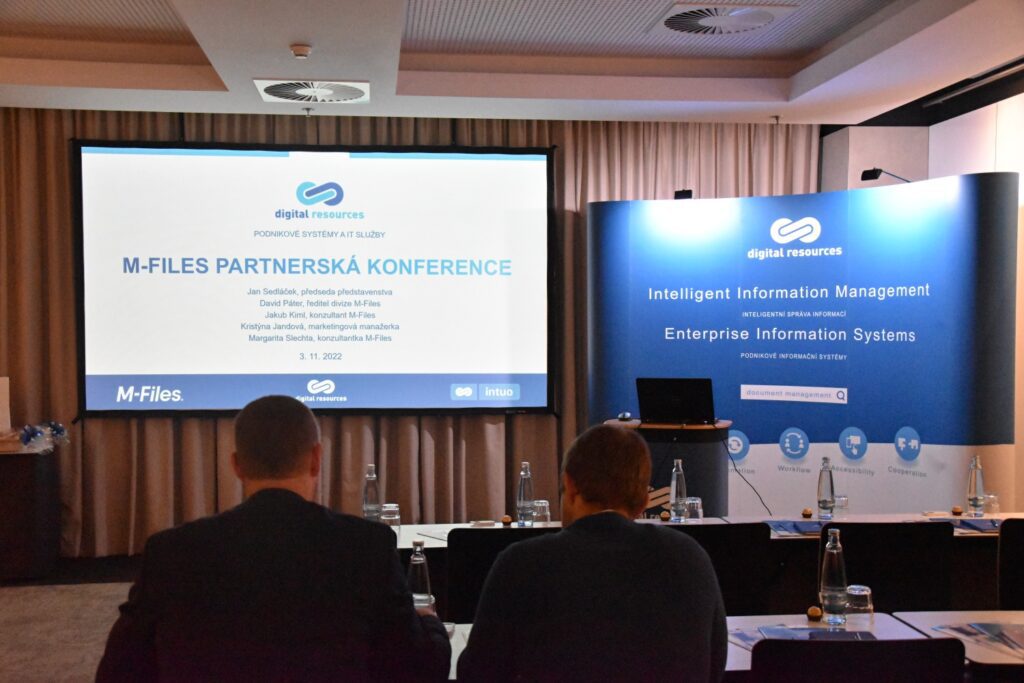 The conference was opened by Jan Sedláček, Chairman of the Board of Directors of Digital Resources a.s. who introduced guests to the current world of M-Files.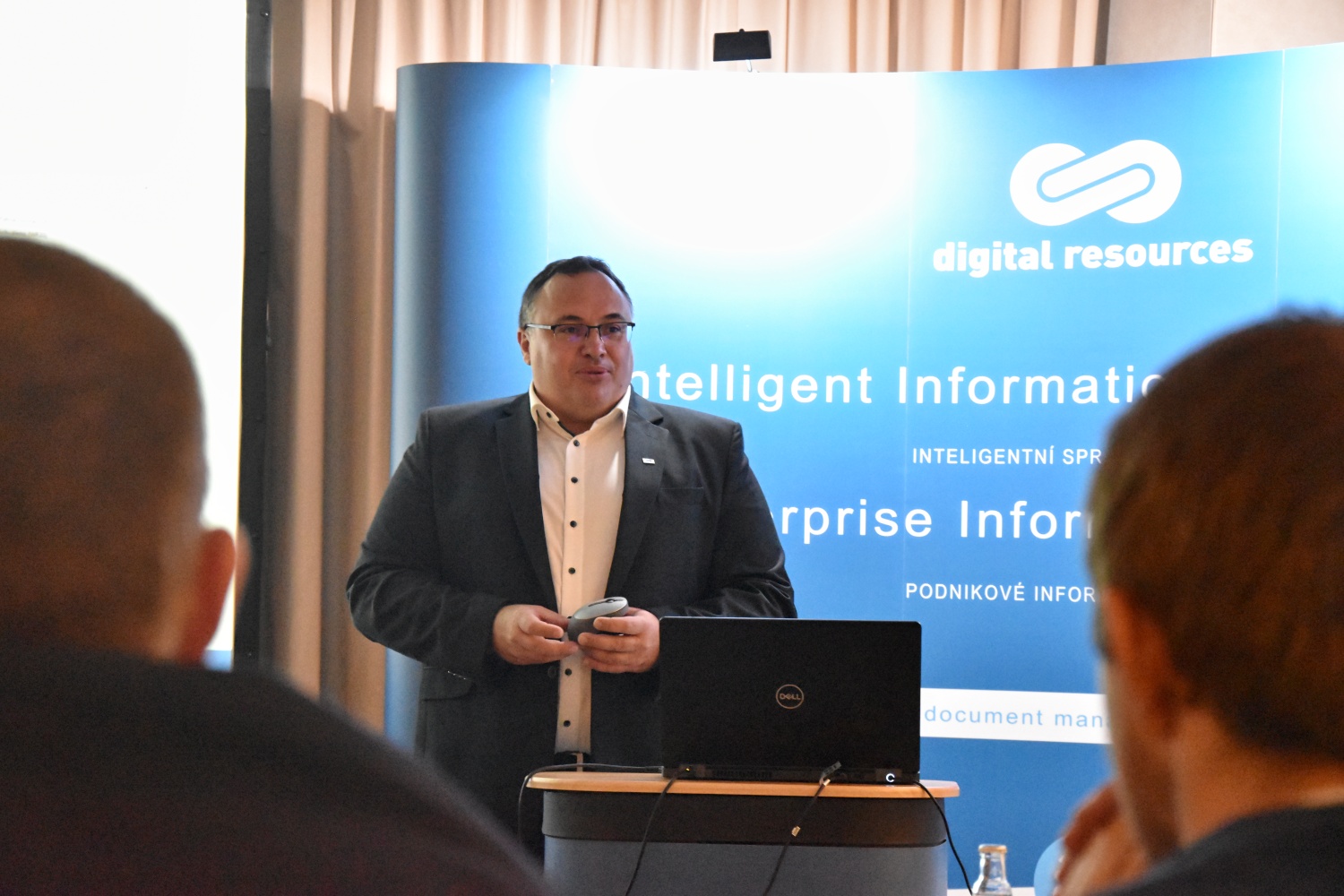 David Páter, M-Files Division Manager, presented current product news and the new M-Files user interface.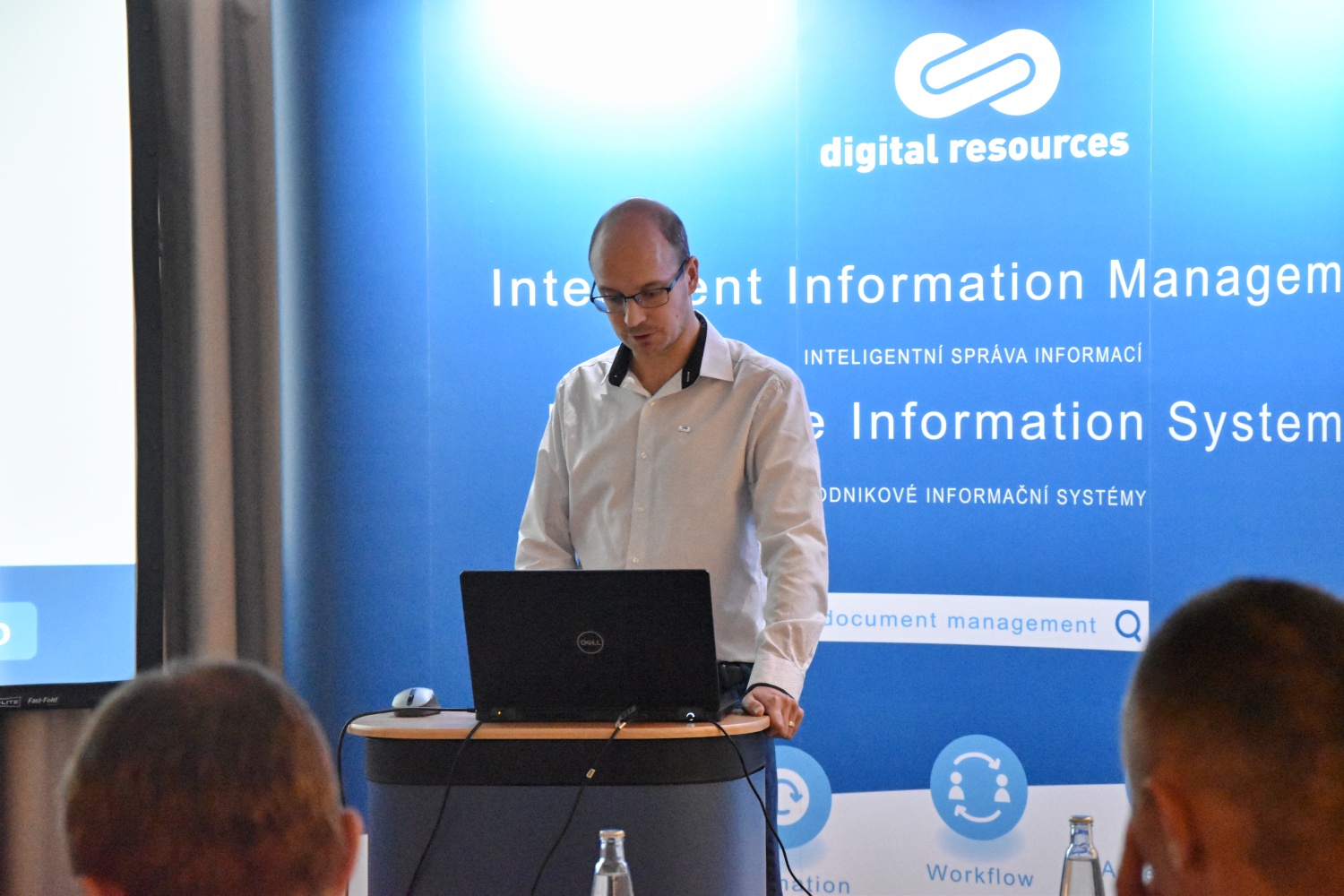 Jakub Kiml, consultant, gave a live demonstration of the new look of the M-Files mobile application.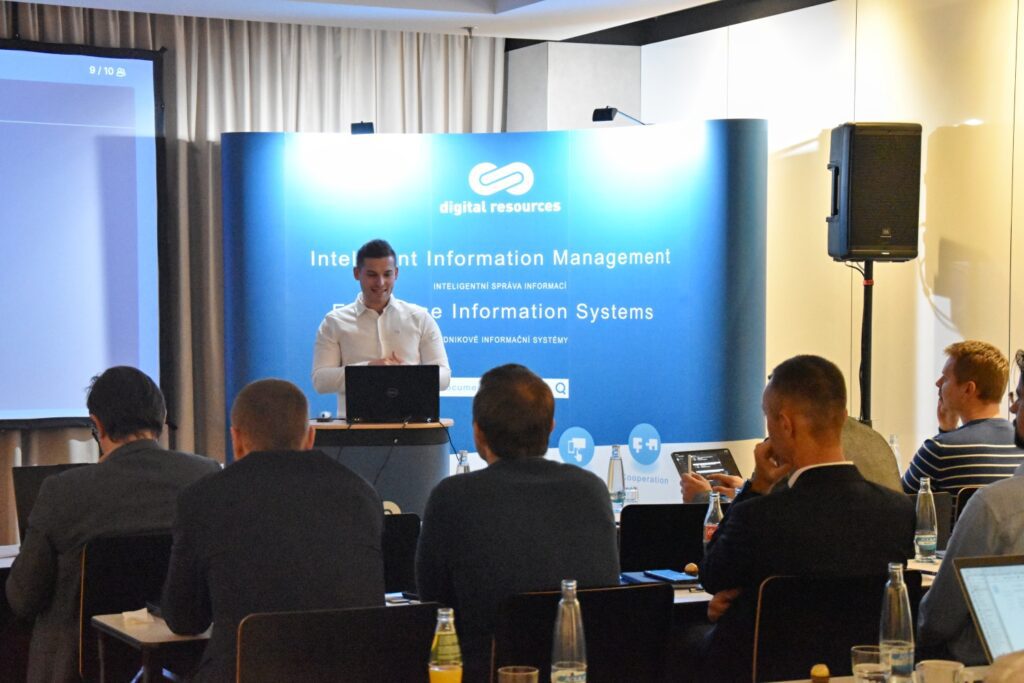 Kristýna Jandová, Marketing Manager, introduced the partners to the DMS-IN.CLOUD solution and news from the world of marketing.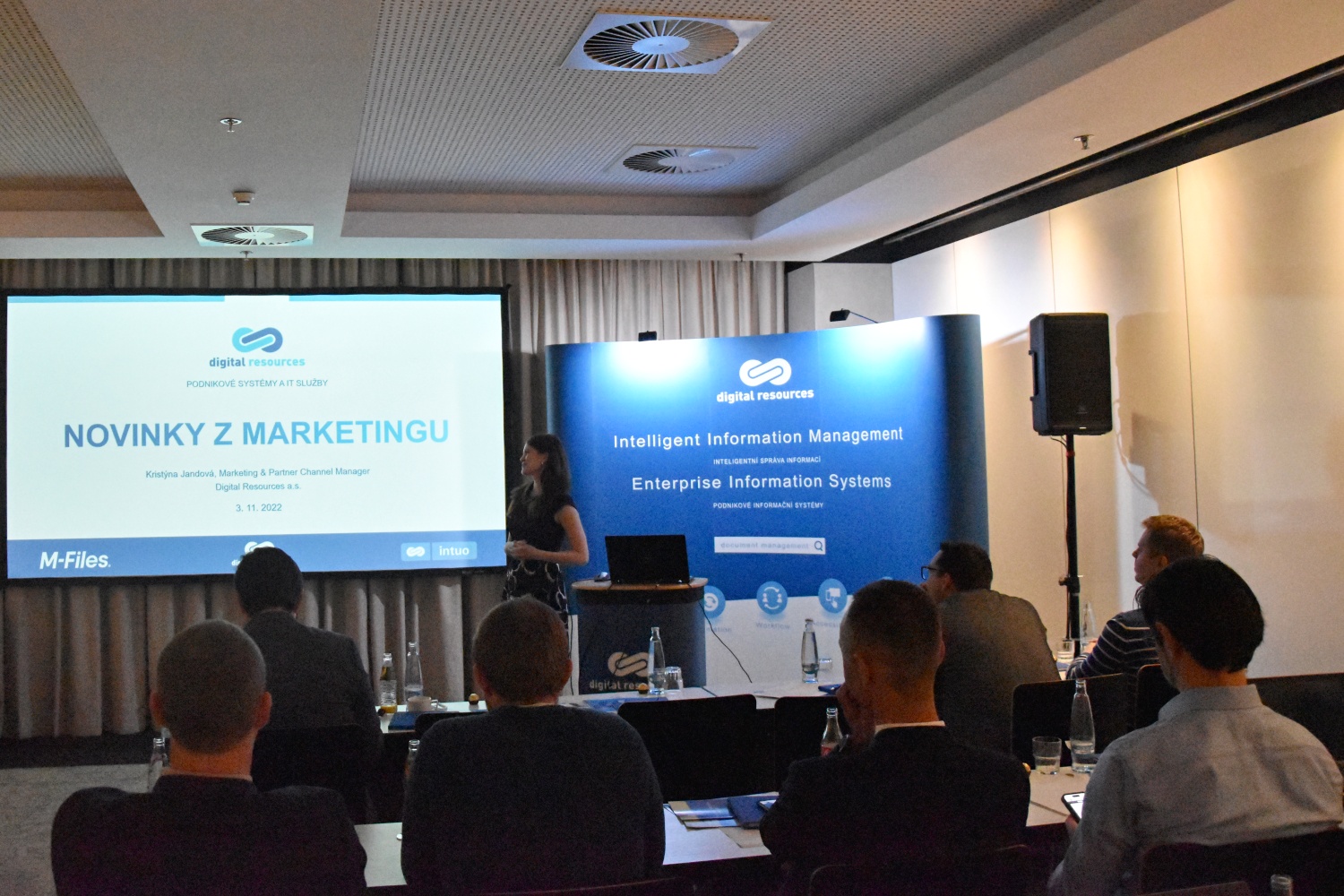 Jan Sedláček a Margarita Slechta, consultant, focused on the area of guidelines and compliance using M-Files.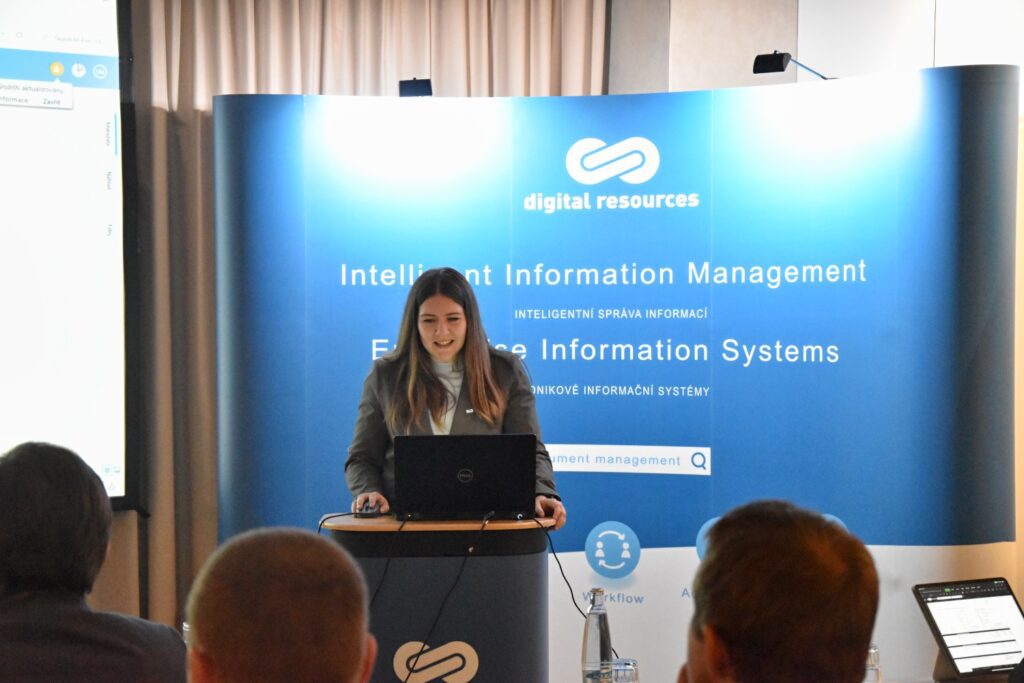 There was also a live demonstration of integration with other business systems, such as DOCU-X, Hubshare or HELIOS iNuvio.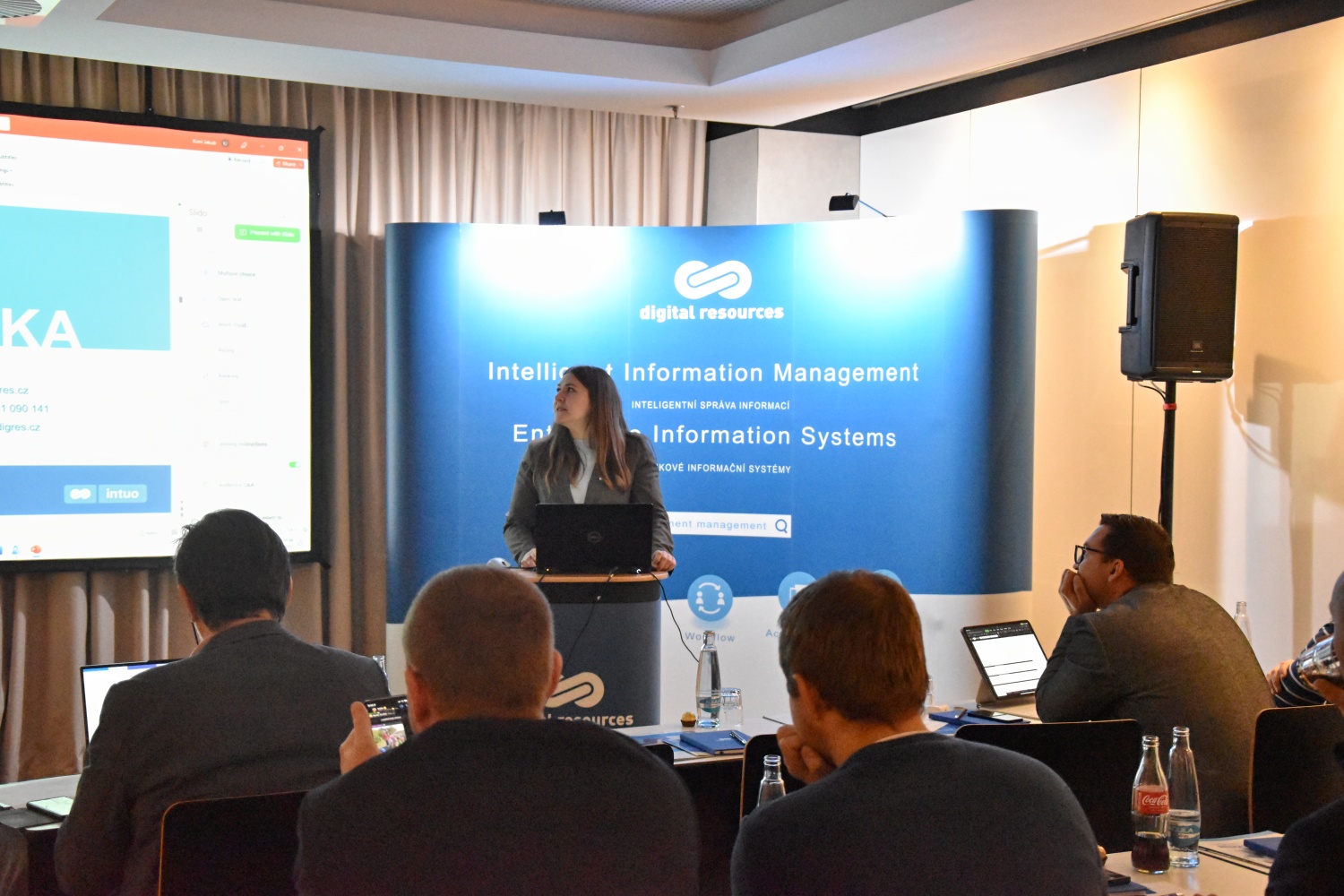 At the end of the conference, we awarded our partner and held a disucssion.
Thank you all!