Do your team members work from home within the home office? Do you manage a geographically dispersed team? Would you like to have information about what is happening in the company at hand, no matter where you work from?
Register to our webinar!
Webinar: INTUO for home office: management of remote teams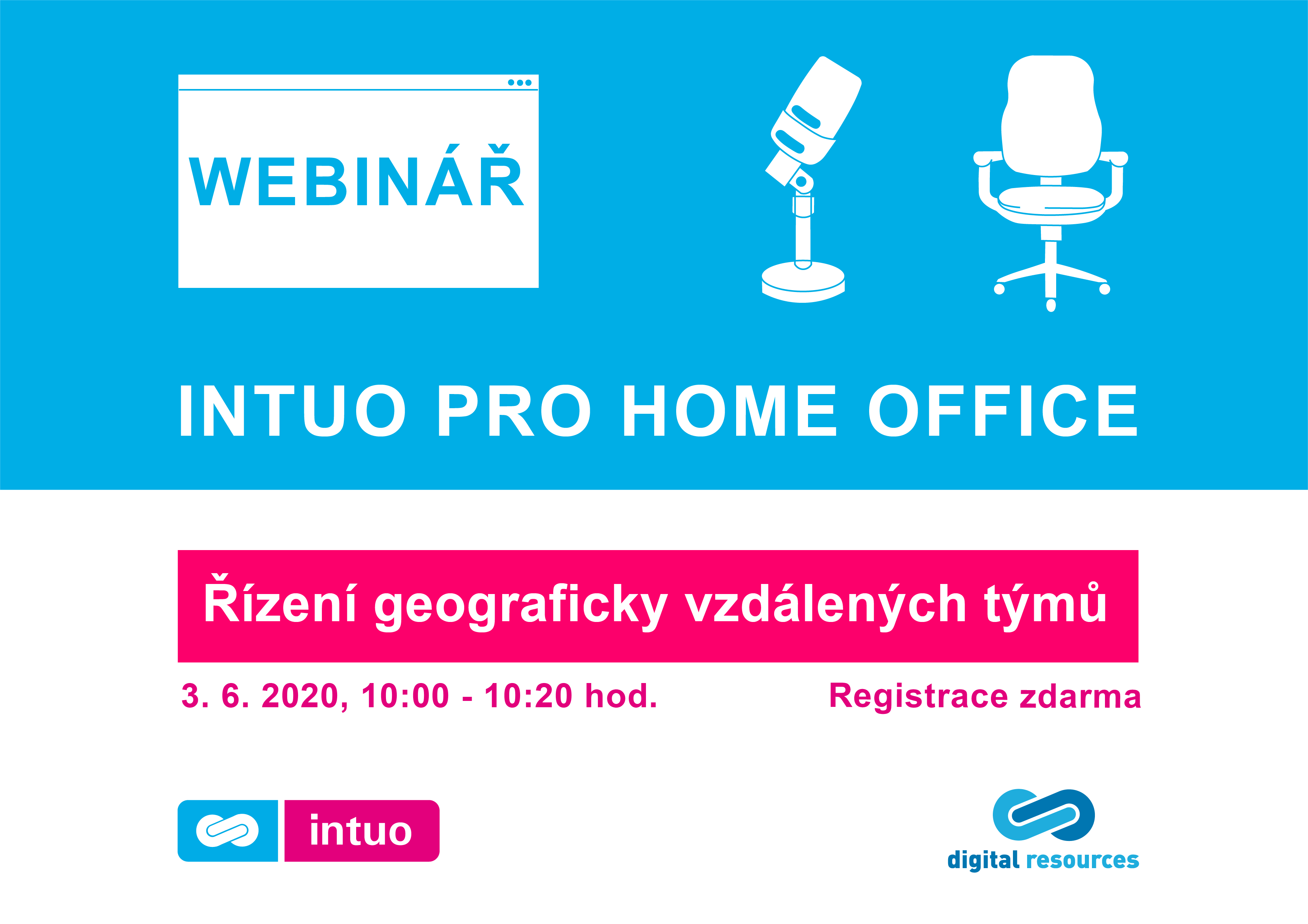 DATE: 3. 6. 2020, 10.00 – 10.20 am
PRICE: Free after registration
As part of the webinar, we will focus on managing geographically dispersed teams using the INTUO solution for the home office, suitable for medium-sized and large companies.
INTUO provides great tools for easy and secure collaboration from any environment.
It offers managers a perfect overview of what is happening in individual teams and departments and across the entire company.
All users have access to key information according to permission
.
We will show you a live demonstration of the INTUO solution for the home office – do not hesitate and register!