On Thursday, April 27, 2023, our ICT breakfast was held at the Digital Resources premises on the topic How to deal with information chaos?
Thank you very much to all the participants and here is a short report directly from the event.
ICT Breakfast: How to deal with information chaos?, 27. 4. 2023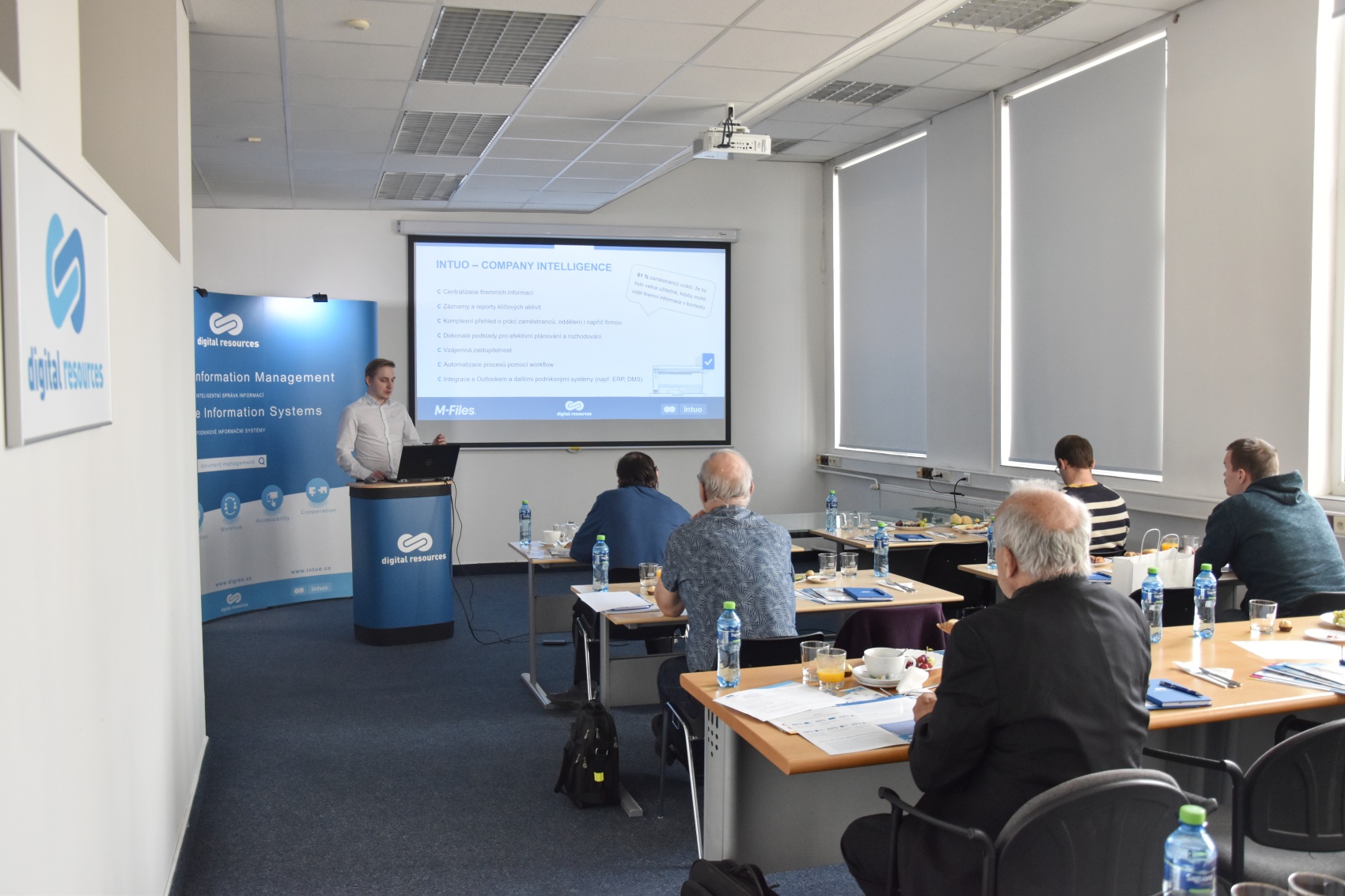 Every guest could immediately enjoy a rich breakfast including fresh orange juice upon arrival.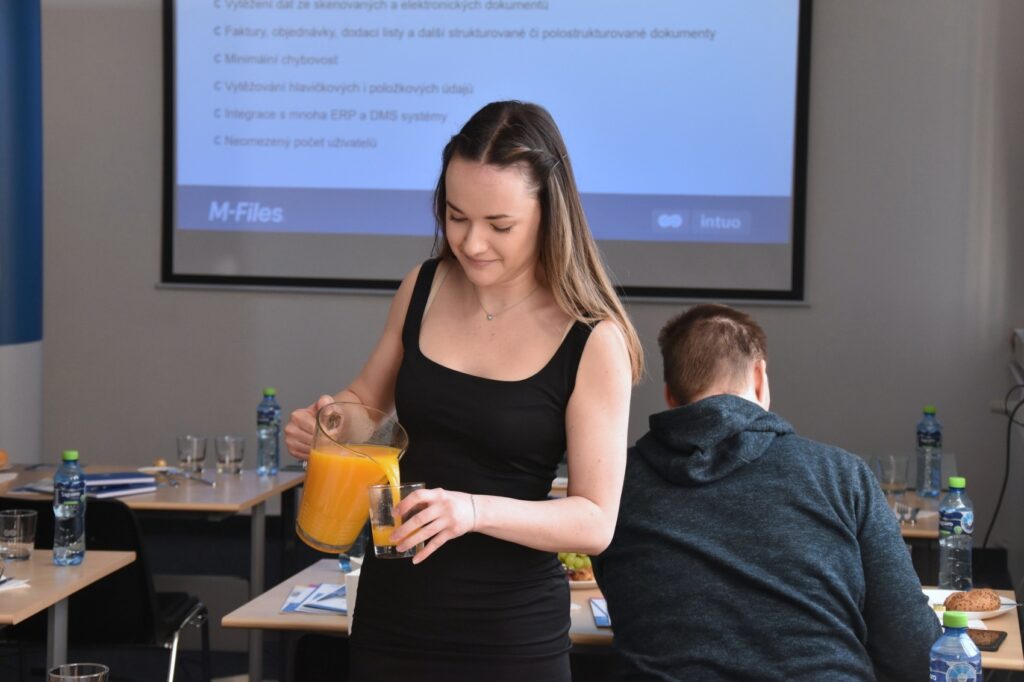 The program of the event was started by the Marketing Director of Digital Resources a.s., Kristýna Jandová, who introduced the participants to the topic of information chaos in companies, current challenges in the field of document and information management and their solutions.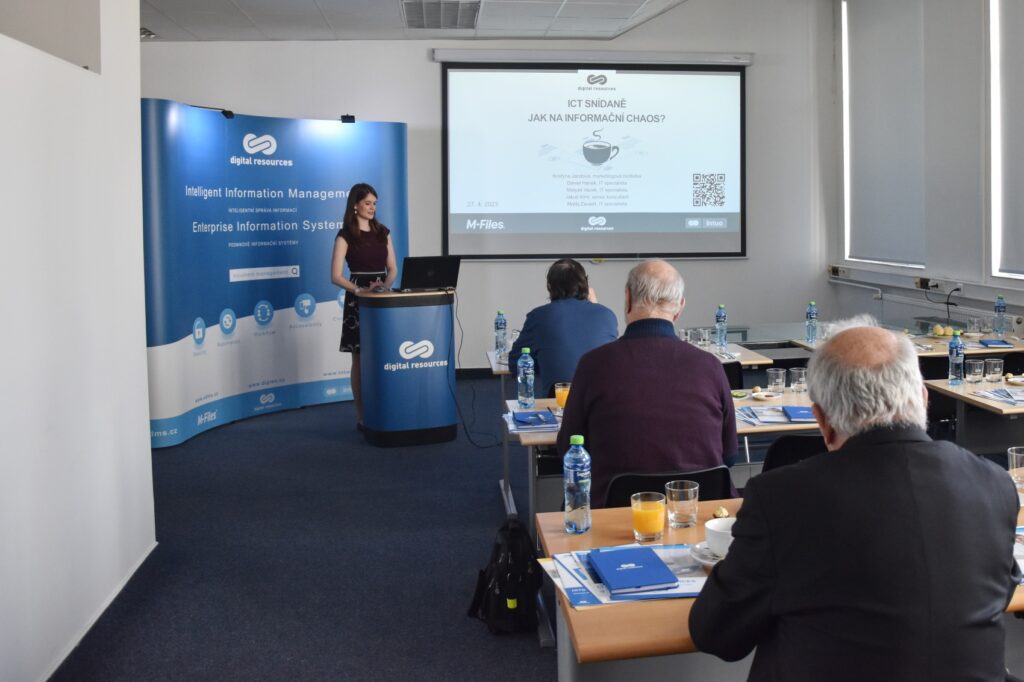 Daniel Hanek, IT specialist, introduced the guests to the key features and benefits of DMS (Document Management System) M-Files. He also presented its cloud version – the DMS-IN.CLOUD solution.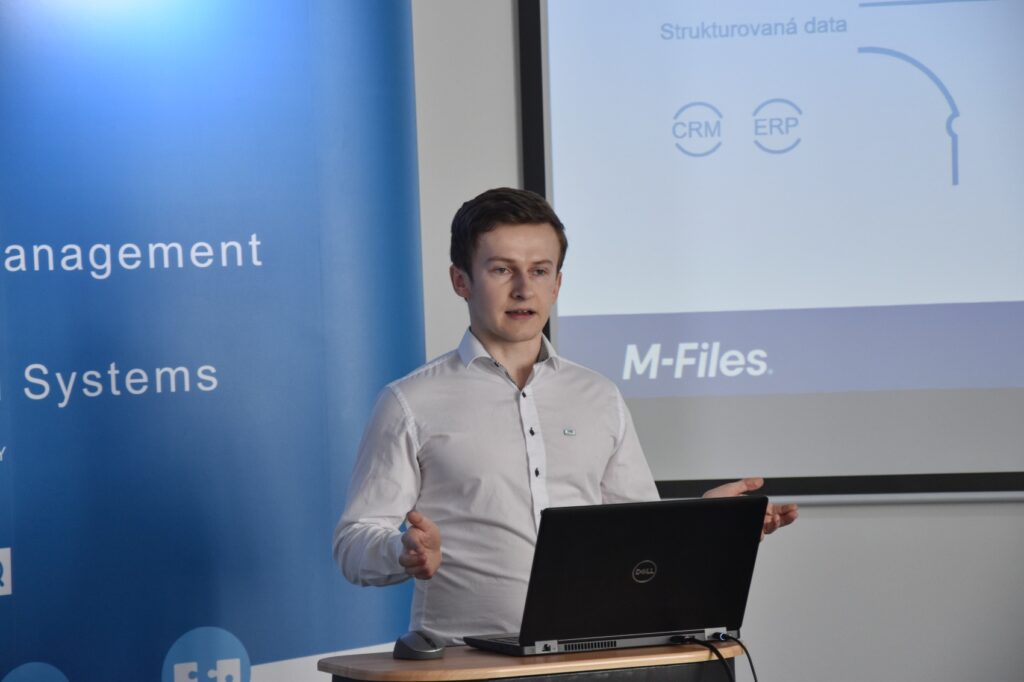 Subsequently, Matyáš Vacek, IT specialist of Digital Resources, performed a live demonstration of the user interface of the M-Files system.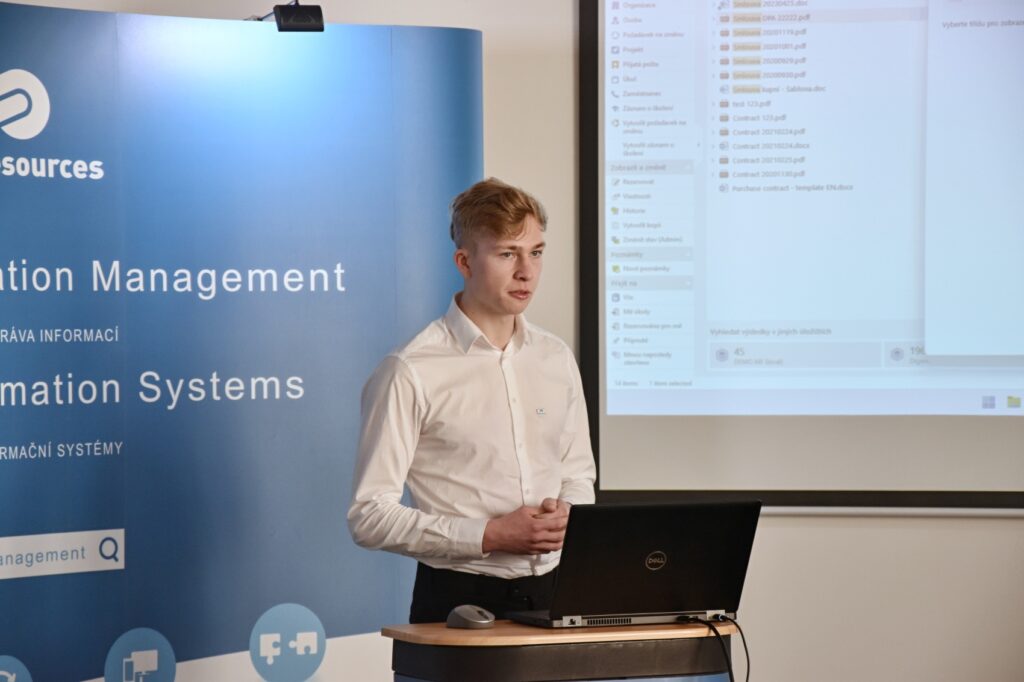 Jakub Kiml, senior consultant, opened the topic of integration of enterprise systems and demonstrated the connection of M-Files with tools for intelligent data extraction from documents using the DOCU-X OCR system as an example.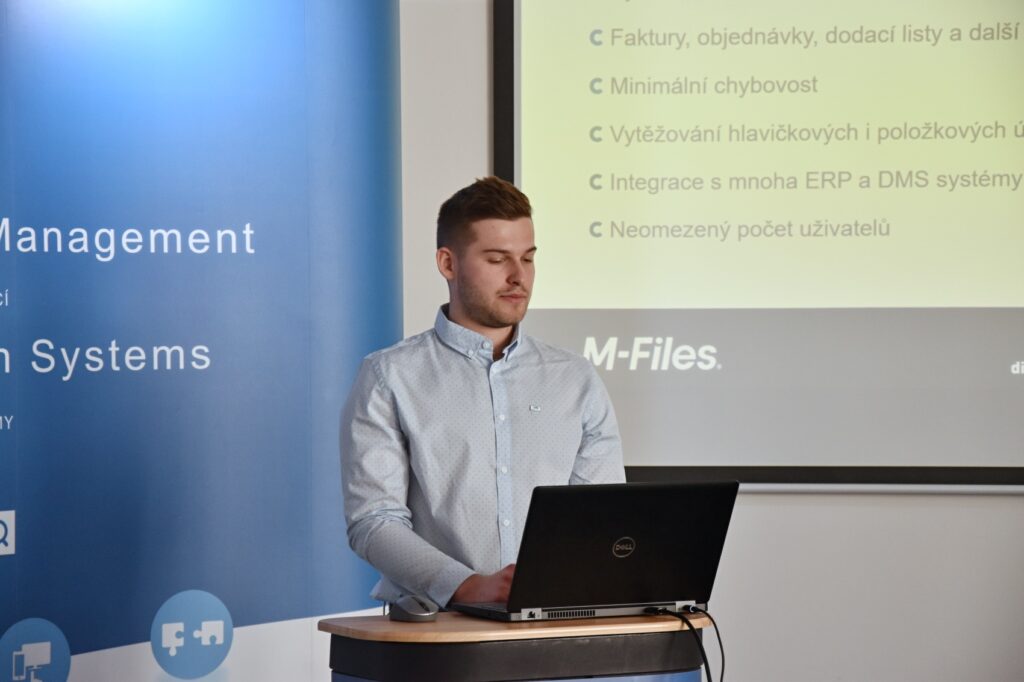 Matěj Zavadil, IT specialist, introduced our own CRM (Customer Relationship Management) system Intuo – Company Intelligence to the participants.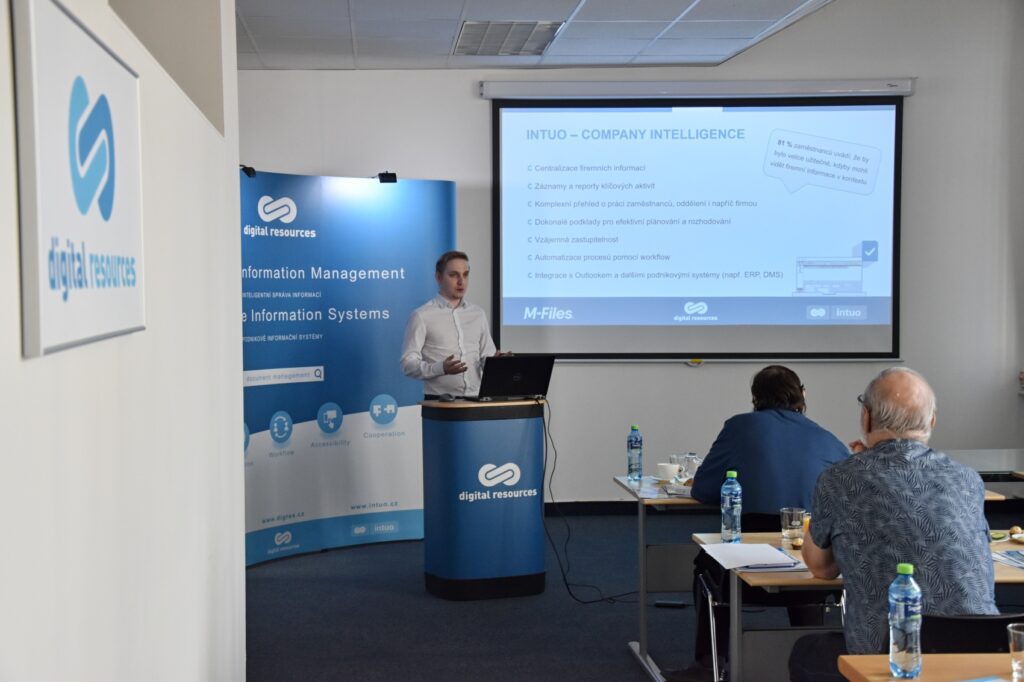 Subsequently, Kristýna Jandová gave a live demonstration of the M-Files mobile application.
At the end of the event, there was a discussion and a raffle for valuable gifts.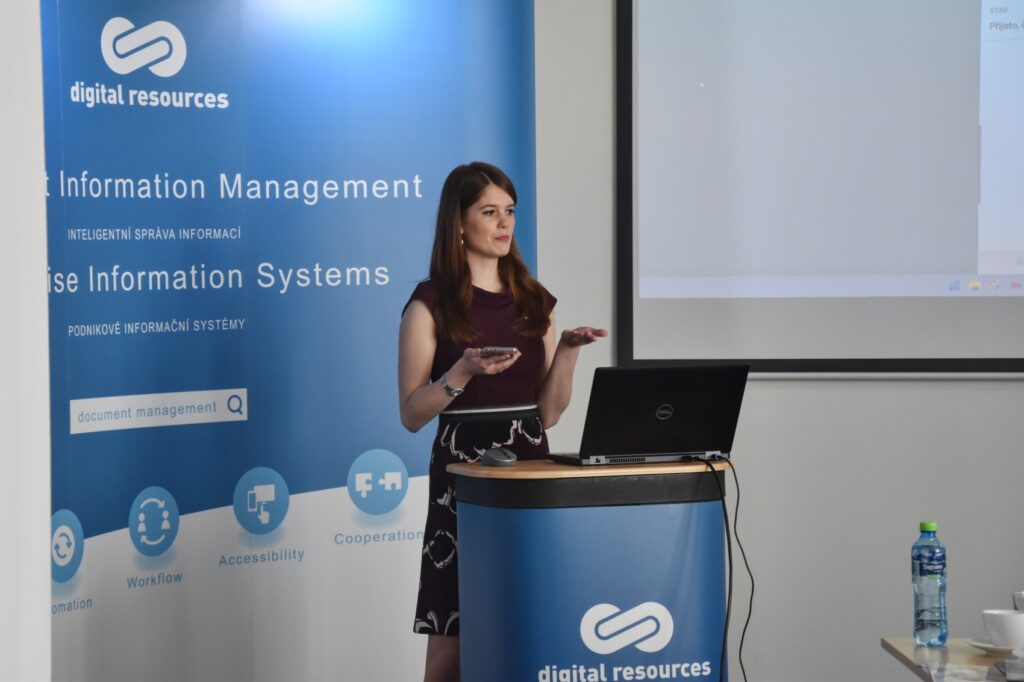 Thank you to all the guests and the entire team!
You can find currently organized events in the EVENTS section.