On Monday, December 2, we held a company-wide meeting and a Christmas party in the form of a laser game at Lazer Fun Prague and a dinner at Harfa Restaurant. Congratulations to the winning team in the laser game tournament! Here are some photos from the event…
Corporate event: meeting, laser game and dinner, 2 December 2019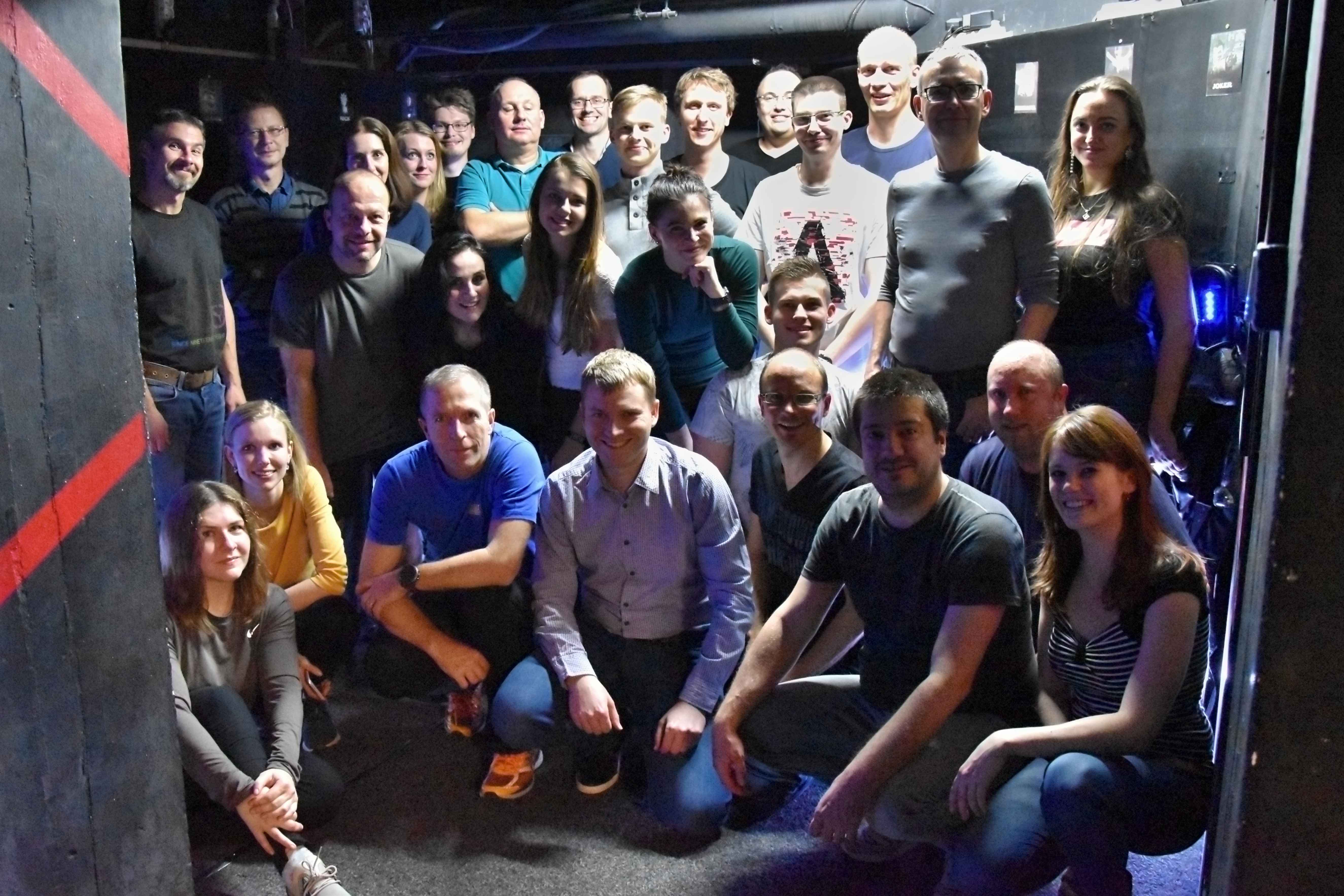 We started the company event by meeting in our training premises. Gradually, we evaluated the past year, winnings and challenges, both overall and in individual areas: M-Files, Intuo – Company Intelligence, ERP, IT services and Marketing.
We thank all colleagues for great cooperation!
Then we split into 4 teams and started the laser game tournament. Congratulations again to the winners!
The final part of the event was a dinner at the Harfa restaurant, where we also announced individual winners in the categories: the most points scored, "hard to kill" and "scapegoat". Thanks!