Are you looking for a nice tool for digitizing your documents and automated data extraction?
DOCU-X OCR enables efficient data extraction from scanned and electronic documents such as invoices, orders, delivery notes and other structured or semi-structured documents.
What are the main benefits? Take a look!
Data extraction from documents via DOCU-X OCR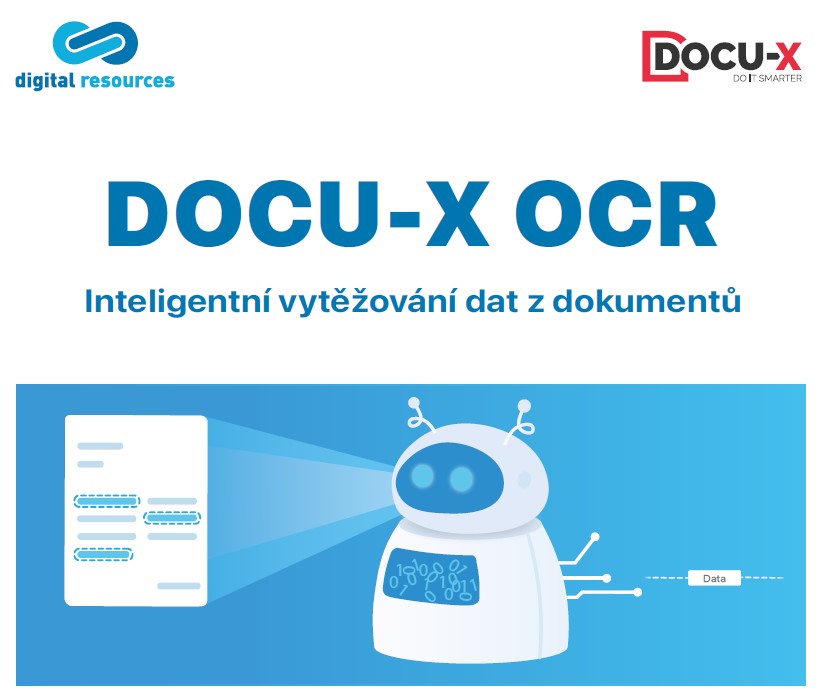 SAVE TIME!
You no longer have to rewrite data from documents manually. Automate your processes and use the workforce more efficiently. The DOCU-X OCR system reads, validates and automatically enters your data into the required system. Thanks to DOCU-X OCR, you can speed up data digitization in your company by up to 80 %.
REDUCE ERRORS!
Manual processing of documents often brings many errors. With the use of DOCU-X OCR, the error rate is minimal. Extracted and entered data are automatically validated with error values marked. The data is checked according to pre-set rules and can also be compared with other data sources, e.g. code books from your ERP or CRM system.
LET THE ALGORITHM WORK FOR YOU!
The system is constantly learning and evolving, thereby improving its results. The goal can also be fully automatic processing of the document without user intervention in cases where the system is 100 % sure. The need for manual control is thus reduced to an absolute minimum.
INTEGRATE!
The DOCU-X OCR extraction system can be very easily integrated with many other business systems, such as the HELIOS ERP system or the M-Files DMS system. Contact us – we will be happy to show you a live demonstration of this connection!
ENGAGE UNLIMITED NUMBER OF USERS!
With regard to the extraction of documents on the server, using DOCU-X OCR it is possible to process documents from any number of inputs (scanners and emails) and with an unlimited number of users.
Would you like to learn more or show DOCU-X OCR live? Contact us!