An enthusiastic user of the Intuo – Company Intelligence system from the non-profit organization Cesta domů decided to combine pleasant with useful and invented a challenge: Think of Cesta domů and instead of gifts for my birthday, support Cesta domů!
If she manages to raise more than CZK 45,000, Helena will dress in a pink outfit with the words "We love Intuo together" and will cross Charles Bridge here and there.
Helena was more than successful in the challenge, CZK 47,221 was raised.
Helena with Intuo on Charles Bridge!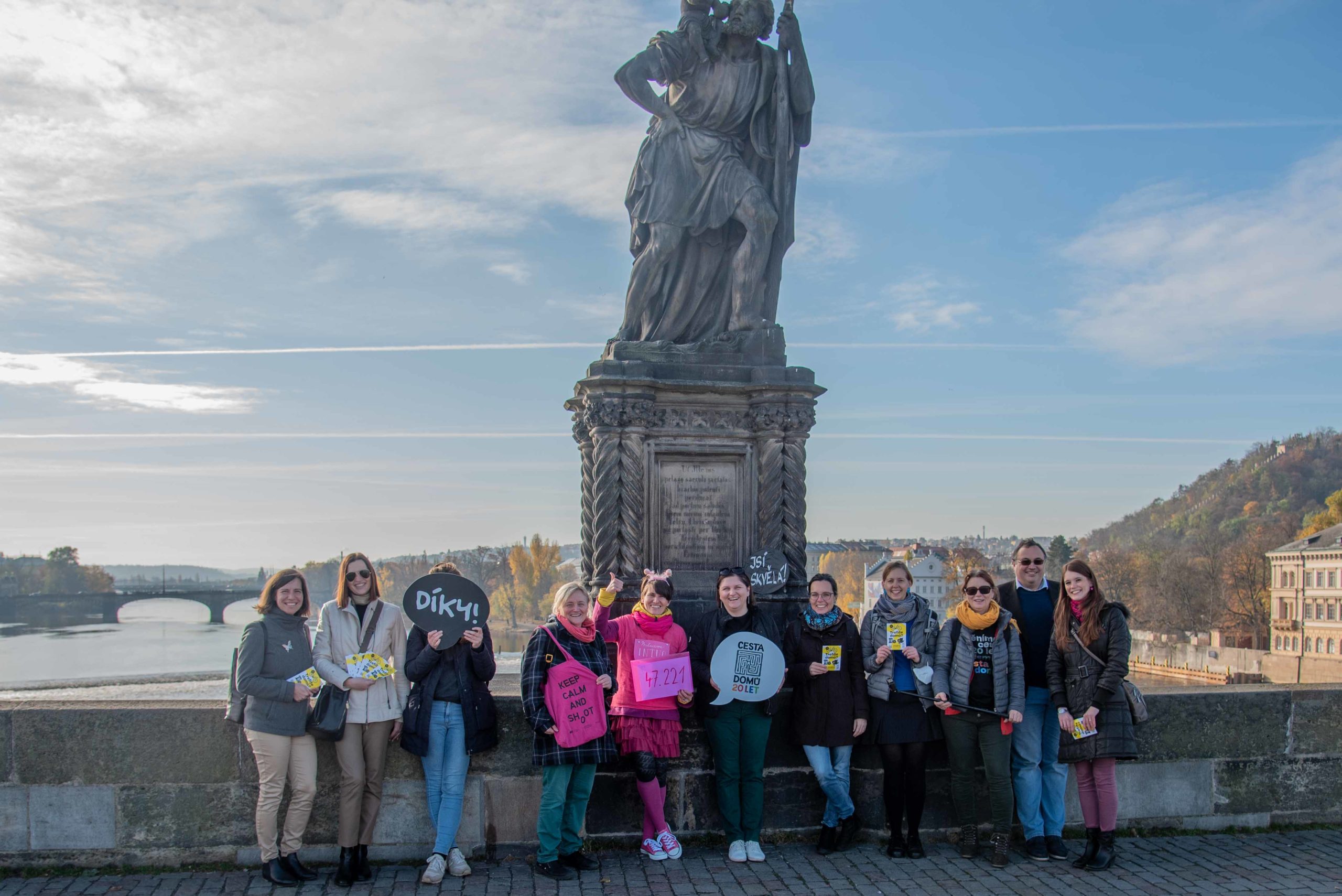 The whole challenge aroused our interest in Digital Resources and we are glad that there are such handy and nice users in the organization Cesta domů, which has been using Intuo (www.intuo.cz) since 2011.
Cesta domů is a non-profit organization that runs the Home Hospice in the capital city of Prague. It provides counseling services in the area of care for the terminally ill and the dying to anyone in the Czech Republic. Cesta domů helps survivors in times of grief. At the same time, it seeks to raise awareness in the field of palliative care through training of professionals and awareness campaigns.
More about Cesta domů at www.cestadomu.cz.
To surprise Helena when she wanted to exchange the challenge for a cake, we decided to surprise her with the cake. And we had no idea what was coming to us ?
We are happy to support Cesta domů and admire how positive and helpful the team of this non-profit organization is! Keep it up.
Here are some photos directly from the event: