As part of an emergency, Digital Resources will support the non-profit organization Journey Home, which urgently needs a quality Document Management system to ensure work in remote access mode. Journey Home will obtain 15 system licenses worth EUR 8 915 in total, including annual maintenance of these licenses.
Help for Journey Home (in Czech "Cesta domů")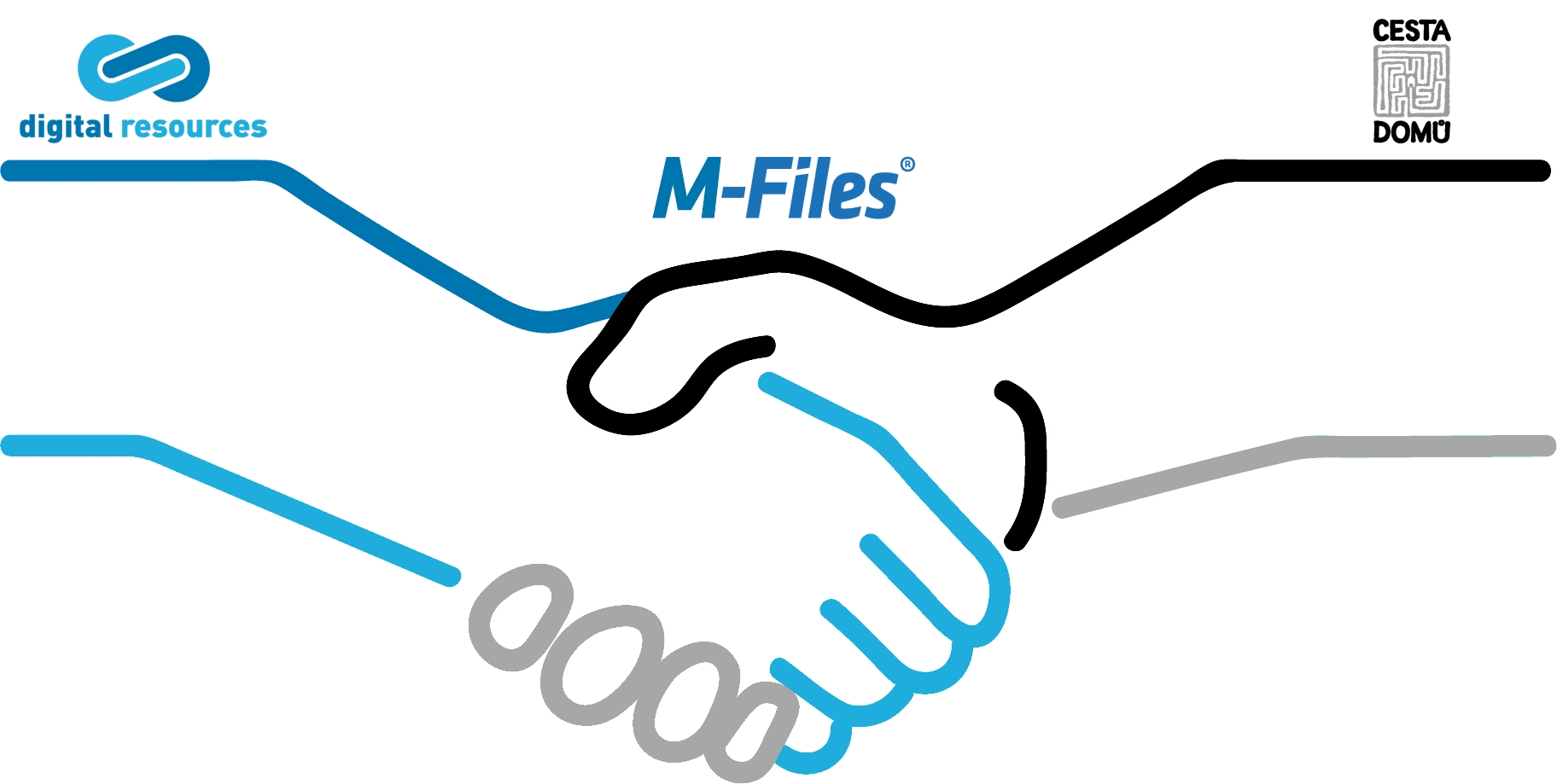 Kristýna Dryáková, Marketing Manager, commented: "We wanted to do something concrete that we were able to accomplish being a company of thirty people. We can provide the tools for working in the "home office", we have our own Intuo – Company Intelligence system and we are the most successful partner of M-Files in Central Europe. When we were contacted by Journey Home, we were sure, that's the right thing. We are not capable of building a ventilator, however, we can pay for licenses and deliver them quickly."
"I would like to mention that part of the donation was financed by the headquarters of the Finnish company M-Files, which we have a close relationship with, and we were able to arrange support together immediately. We share the donation equally. I see a lot of interesting activities around me, everyone is doing their best, so there is something tangible coming from the Digital Resources team, of course, if accessing documents through M-Files can be considered to be a tangible contribution. In our company, everyone is on their feet and will support medium and small businesses in particular to be able to quickly implement tools that will enable them to "be in operation", i.e. delivering services and goods in the new regime, when the tools for remote access, activity and document sharing are crucial," said Jan Sedláček, Chairman of the Board of Digital Resources.
About M-Files
Document Management System M-Files is a modern platform for information and document management in the company. The solution is based on metadata, so there is no need to know the physical location of the content. Users can simply search the information based on "what it is", e.g. title, part of the text, type of document, associated organization, etc. M-Files offers a user-friendly interface that can be easily integrated into the corporate infrastructure and interconnected with many other systems. Users can access documents and information, depending on their access rights, from virtually any (even mobile) device (Android, iOS, Windows).
M-Files are named Visionary by Gartner and Leader by Forrester and Nucleus. M-Files are currently used by hundreds of thousands of users in more than 100 countries.
30-day trial version of M-Files can be downloaded for free here www.e-dms.cz.
M-Files system is also available in the cloud solution. More information at www.dms-in.cloud.
About Digital Resources
Digital Resources is a prestigious digital technology company providing professional services in the field of Enterprise Information systems, IT support and complex IT services. Digital Resources is currently the most successful Premier Partner of M-Files in the Czech Republic and Slovakia, operating in the entire region of Central and Eastern Europe. Digital Resources invented the Intuo – Company Intelligence system, which can be easily integrated with M-Files and offers the possibility to efficiently manage and evaluate key processes in companies, achieve better results and customer care.
Digital Resources customers include American Chamber of Commerce, Bayer, British Chamber of Commerce, Deloitte Central Europe Limited, PKS Stavby, Glatzová & Co., KKCG, Wood & Company, OBO, Compas Automatizace, Medicton Group, Medesa, PRK Partners, Řanda Havel Legal, and others.
More detailed information about Digital Resources at www.digres.cz.
About Journey Home
Journey Home is a non-profit organization that, through mobile hospice services, enables the care of terminally ill and dying children and adults in their natural environment. It supports their families so that they cope with care, and so that the time at the end of their lives is filled not only with worries and exertion, but also with the opportunity to meet, remember and say goodbye.
Journey Home also aims at promoting changes in the attitude to dying in the Czech society, which leads to better information, elimination of taboos and strengthening of the awareness that the time spent with sick and dying people often resembles an unexpectedly discovered treasure.
The services of the organization are funded mainly from donations from individuals and corporate donors and from grants from state and non-state entities.
More about Journey Home at www.cestadomu.cz.