Yesterday, our team participated in the HR summit, which took place at the Art Nouveau Palace Hotel in Prague 1.
We focused on the topic of Automation and Digitization of the HR Department. Here is the entire report from the event:
HR Summit 2022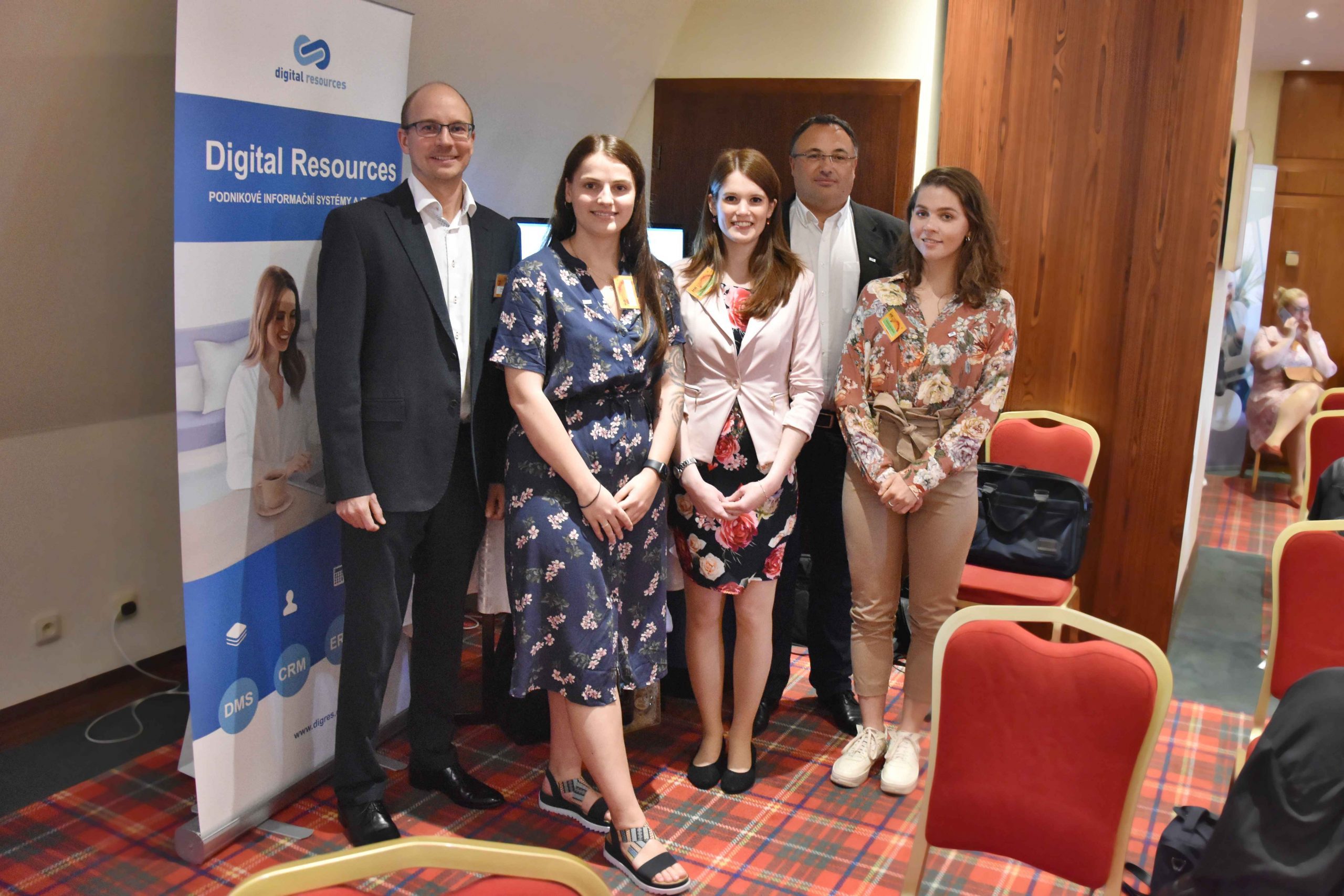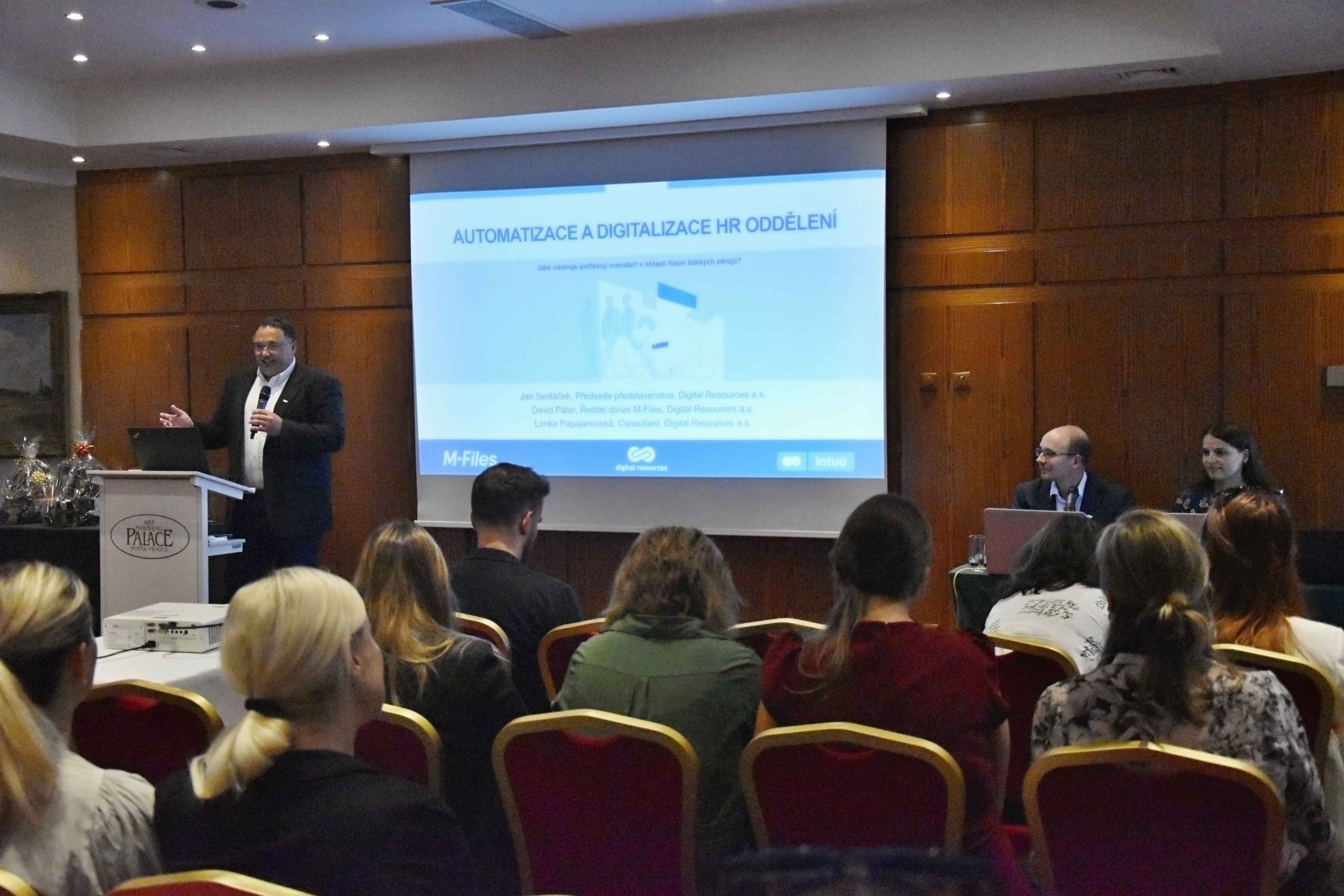 The whole event began with the preparation of our small stand, where guests could come to talk to us throughout the day.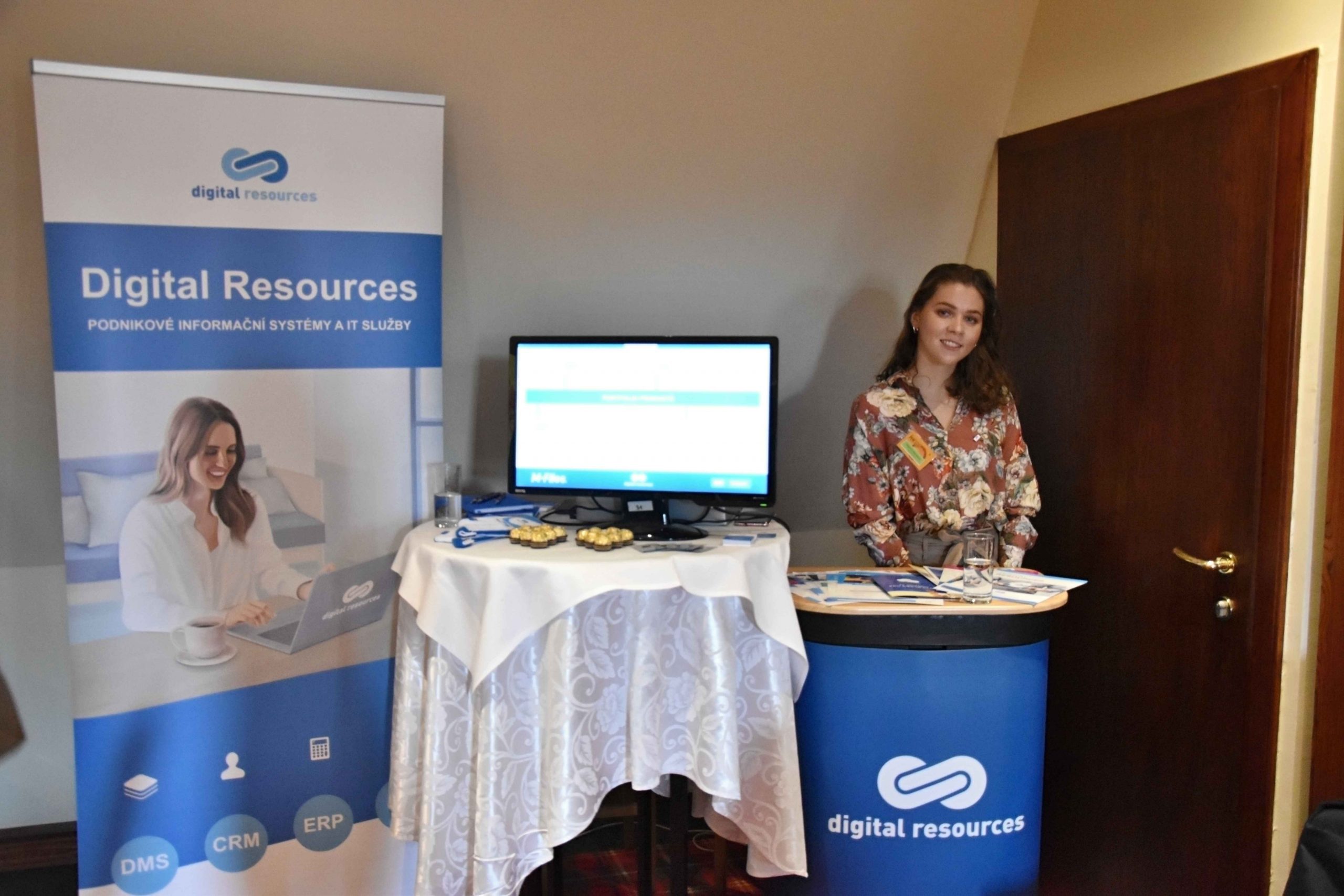 The HR Summit was moderated by Jan Smetana who also introduced all partners of the event.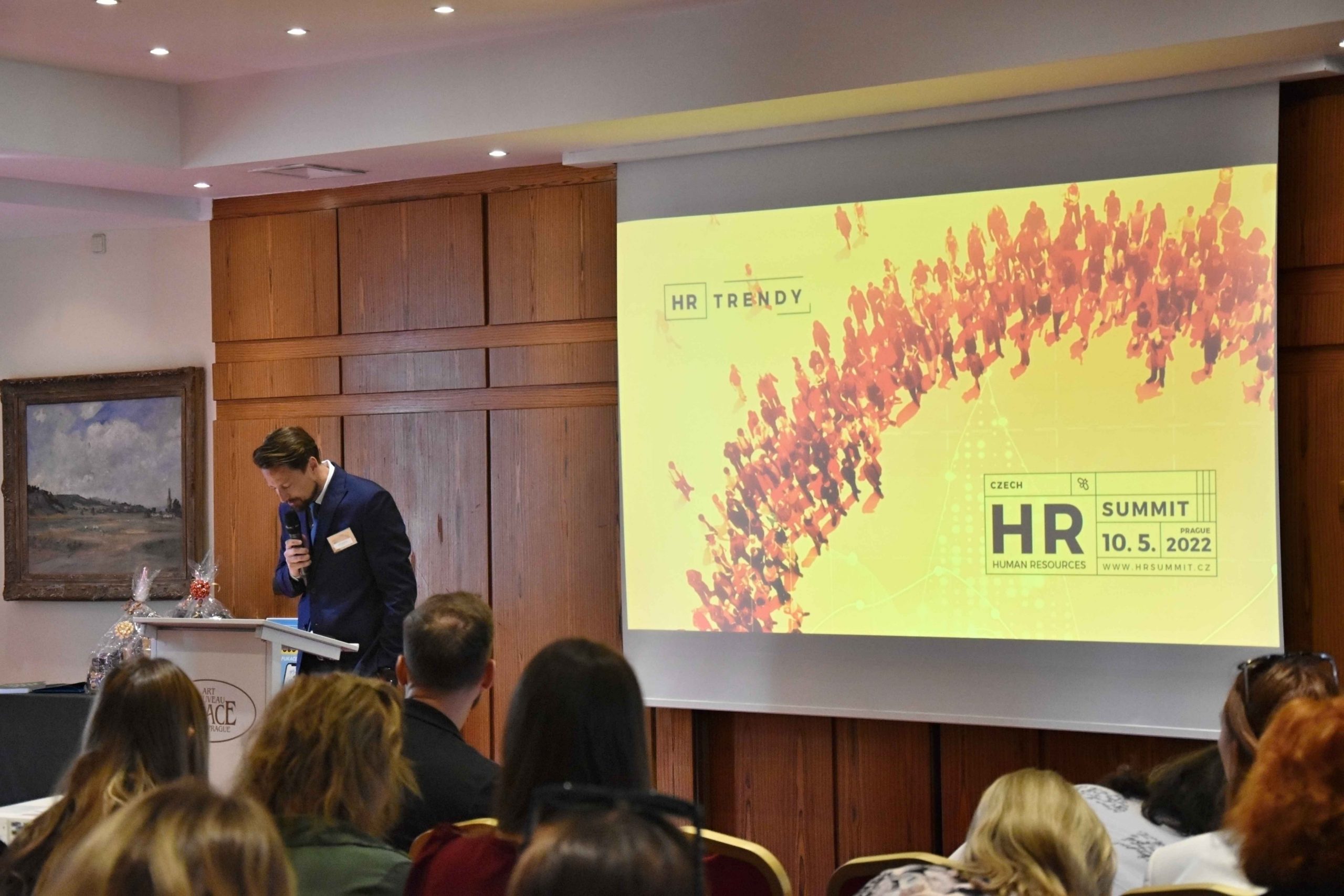 Our lecture took place after the lunch break.
Jan Sedláček, Chairman of the Board of Directors, introduced the guests to the current challenges of the work of personnel departments and introduced better tools for HR managers and all employees. There was also a competition for a gift bag with quality wine, delicacies and a practical towel.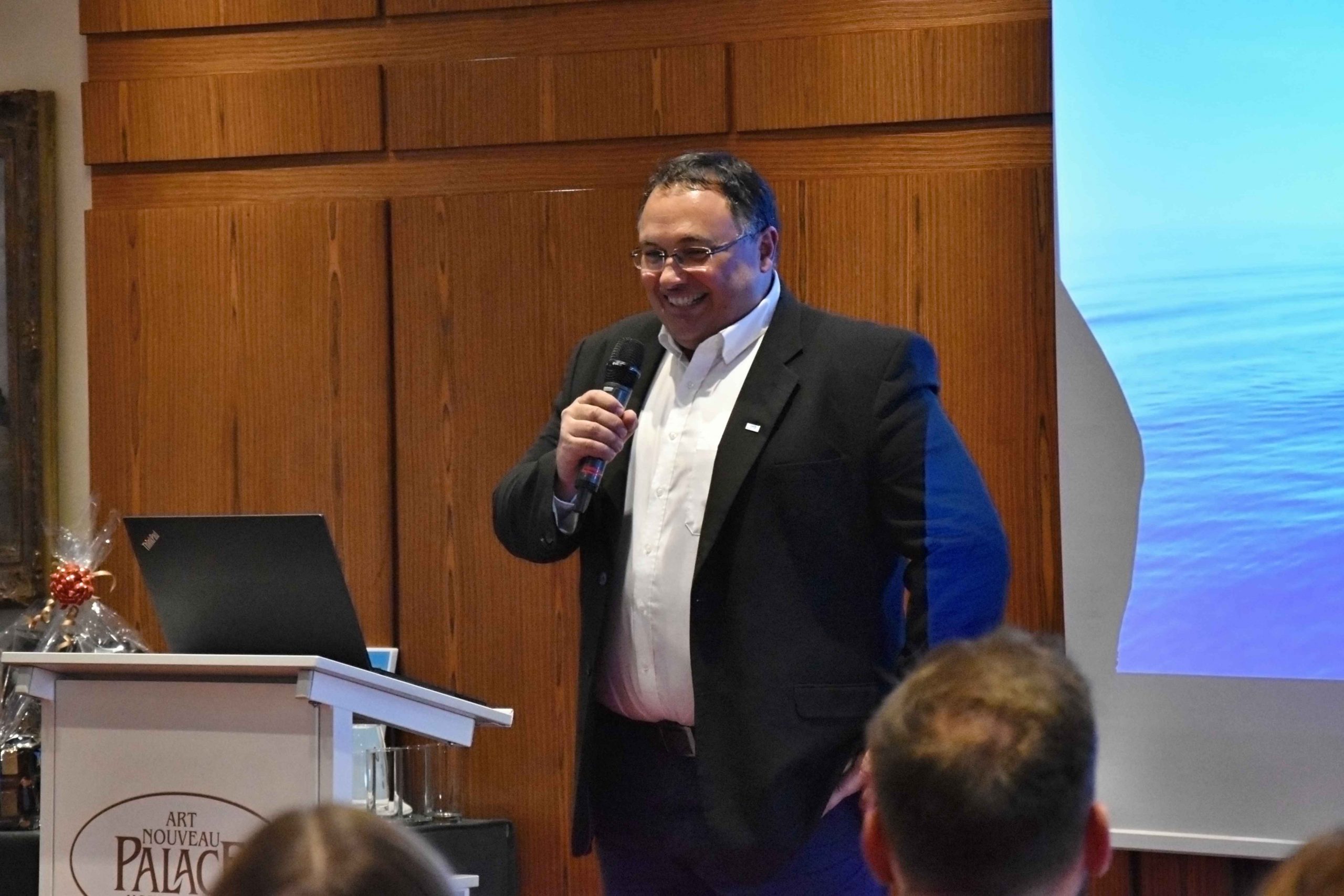 David Páter, Director of the M-Files Division, introduced the participants to a specific solution for recruiting new employees, their training and familiarizing employees with the new guidelines. There was also a live demonstration of the M-Files solution.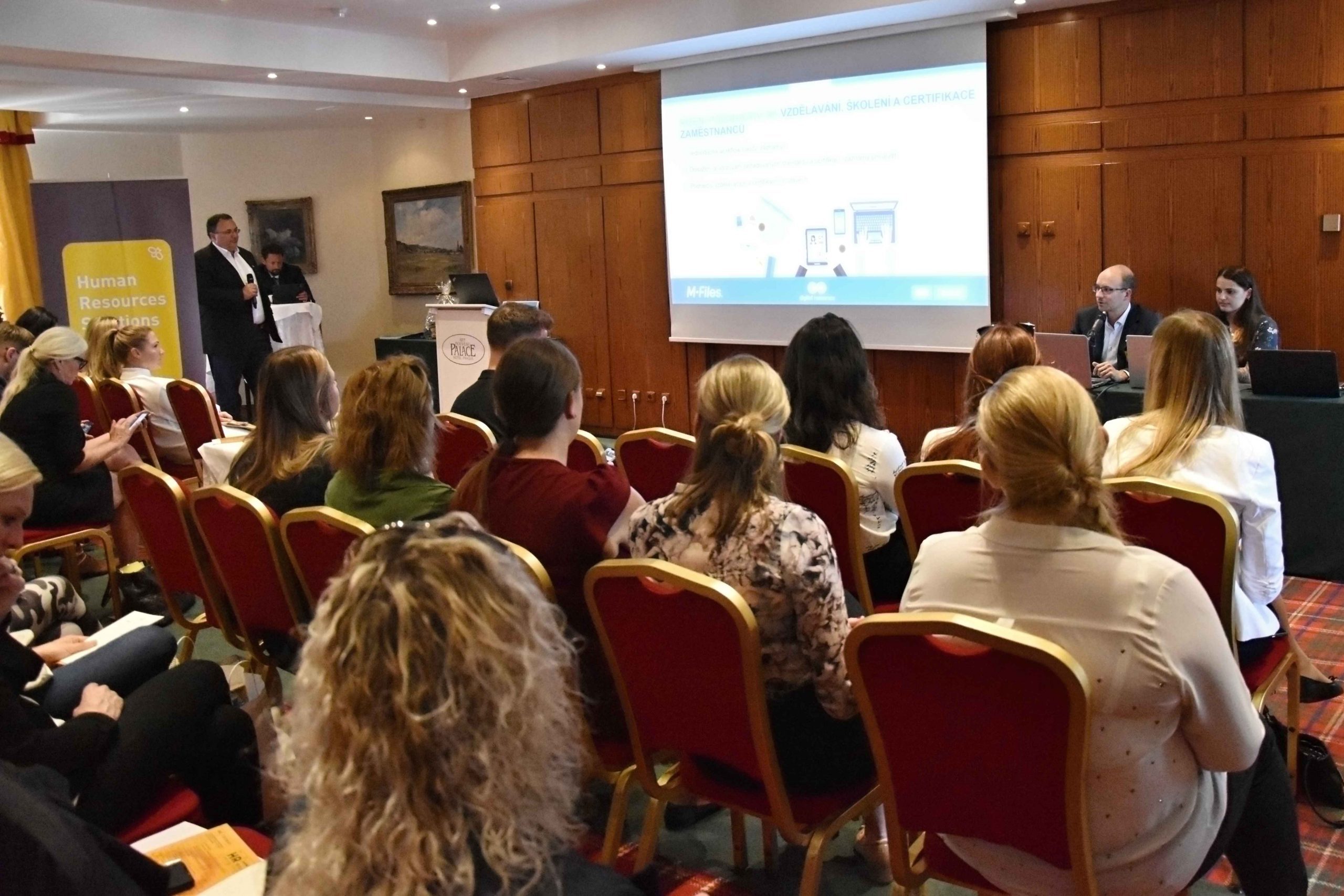 Lenka Papajanovská, Consultant, focused on activity records, employee performance and KPI's and showed a live demonstration of the Intuo system.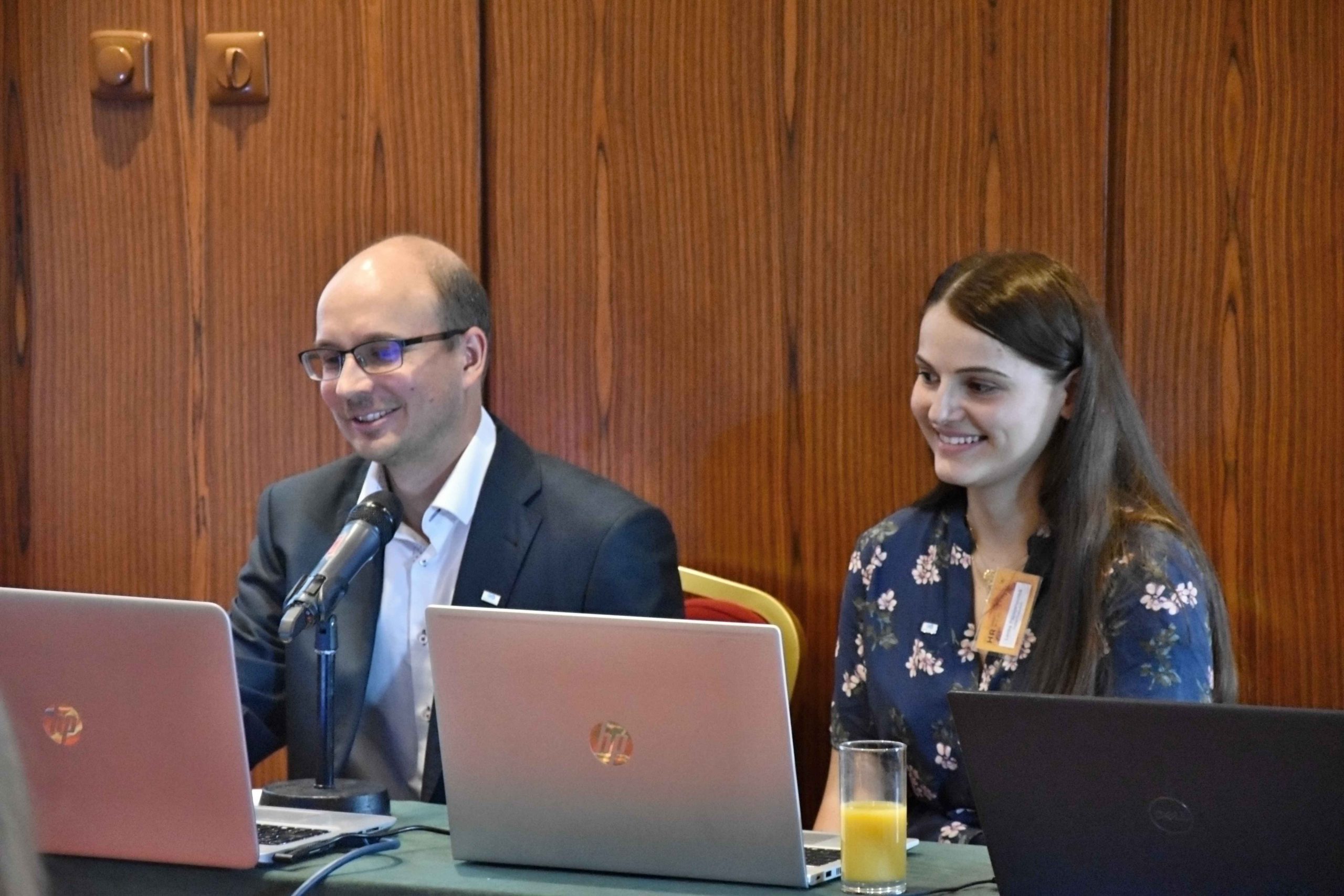 Each of the guests who filled in our feedback at the stand received a nice gift of their choice.
At the same time, they could be included in the draw for 3x 2 tickets worth CZK 13,800 at our international conference ISI 2022: Intelligent Information Management, which will take place this month, May 31, 2022, at Cubex Center Prague.
We thank our team, all the guests of the summit and we look forward to the next meeting!