Yesterday, we organized another one of our ICT Breakfasts in our premises as part of Innovation Week and we focused on Innovations in the field of Document and Information Management.
Thanks to all participants and the entire team!
We have a short report directly from the event for you:
ICT Breakfast: Innovations in the field of Document and Information Management, 18 October 2023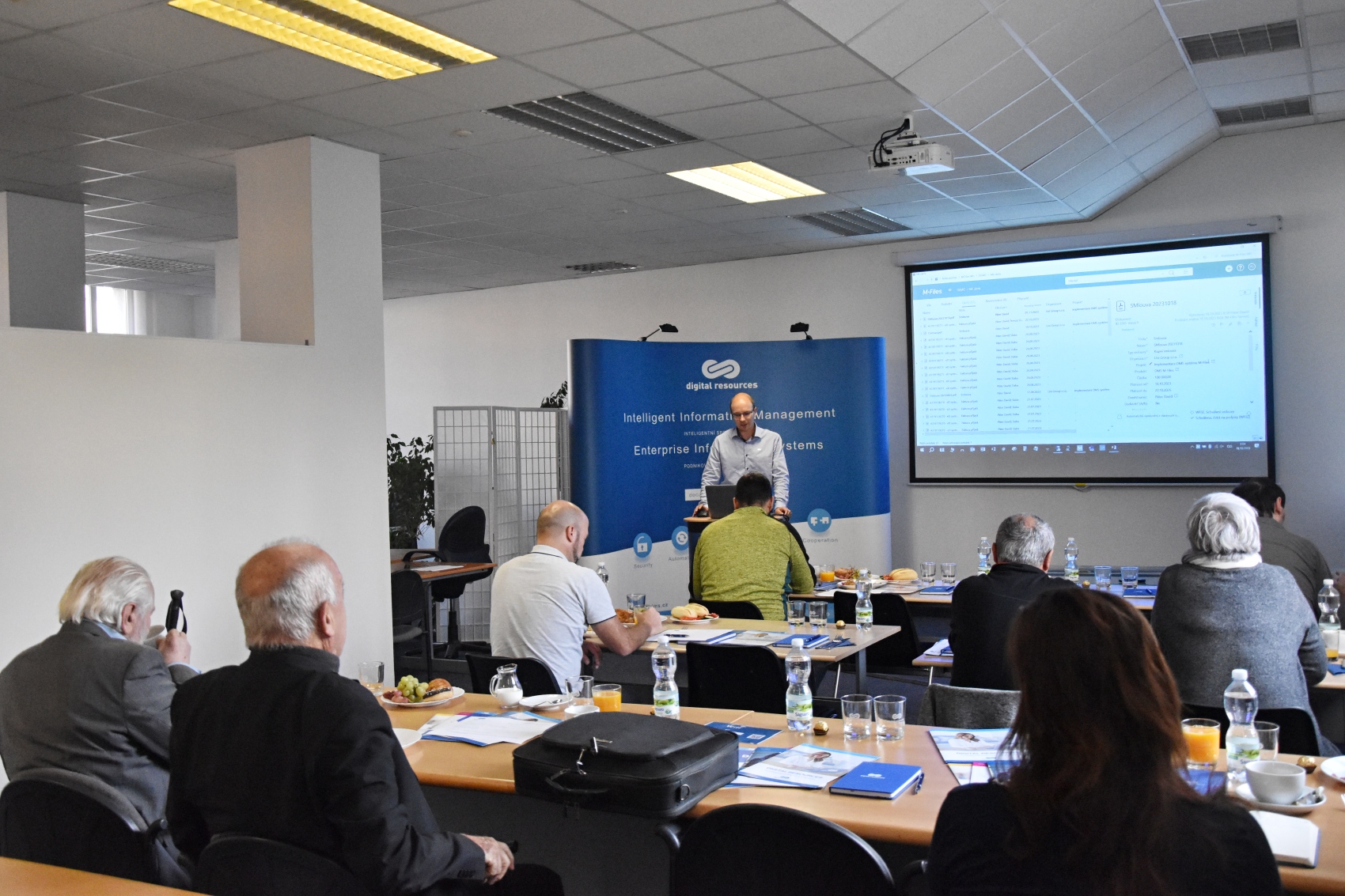 The event was opened by Lenka Papajanovská, Digital Resources consultant, and Daniel Hanek, IT specialist, who introduced the guests to current challenges and the latest trends in the field of document management (DMS) and information management. They also explained why you should get rid of outdated folder systems and use metadata.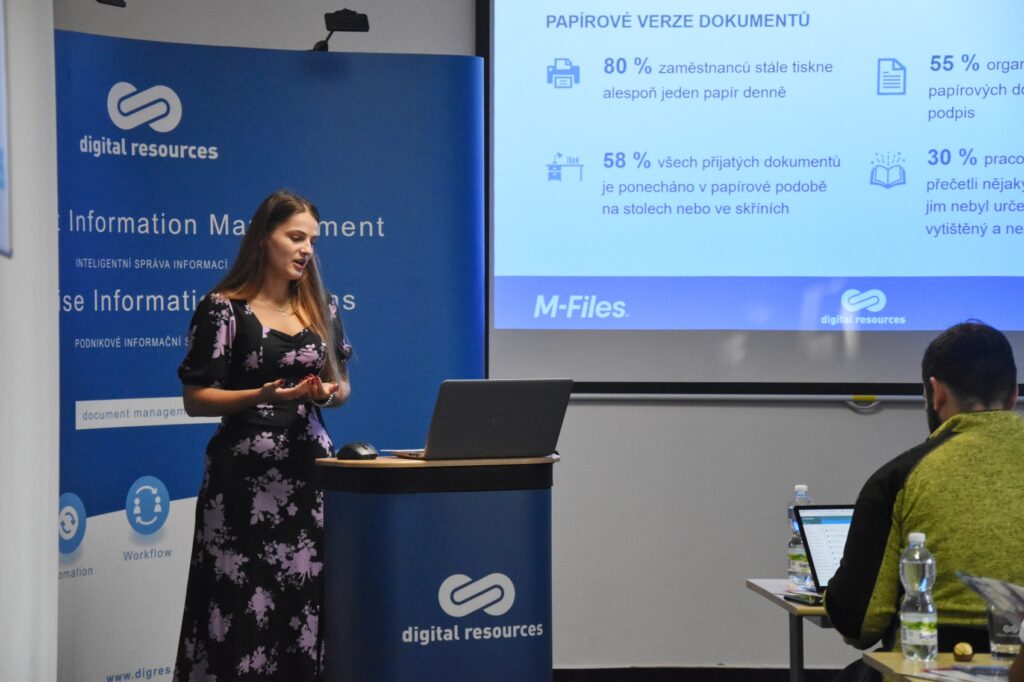 Subsequently, David Páter, director of the M-Files division, introduced the participants to the M-Files DMS/ECM system and revealed the intelligent services offered by M-Files.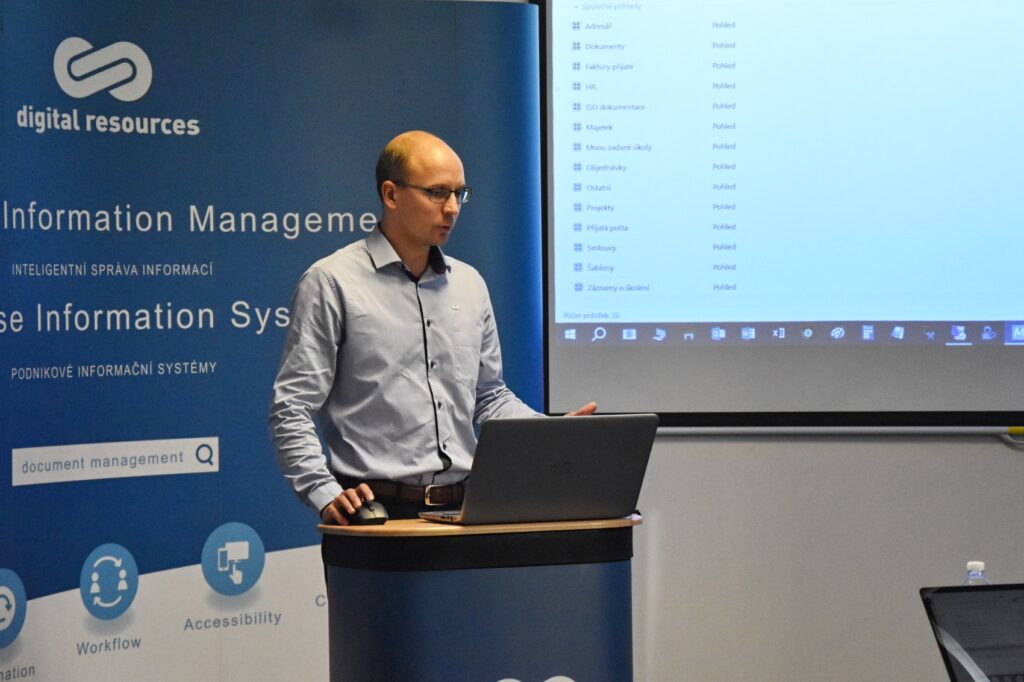 Then Daniel Hanek presented the DMS-IN.CLOUD solution and the possibility of integrating M-Files with other business applications and systems.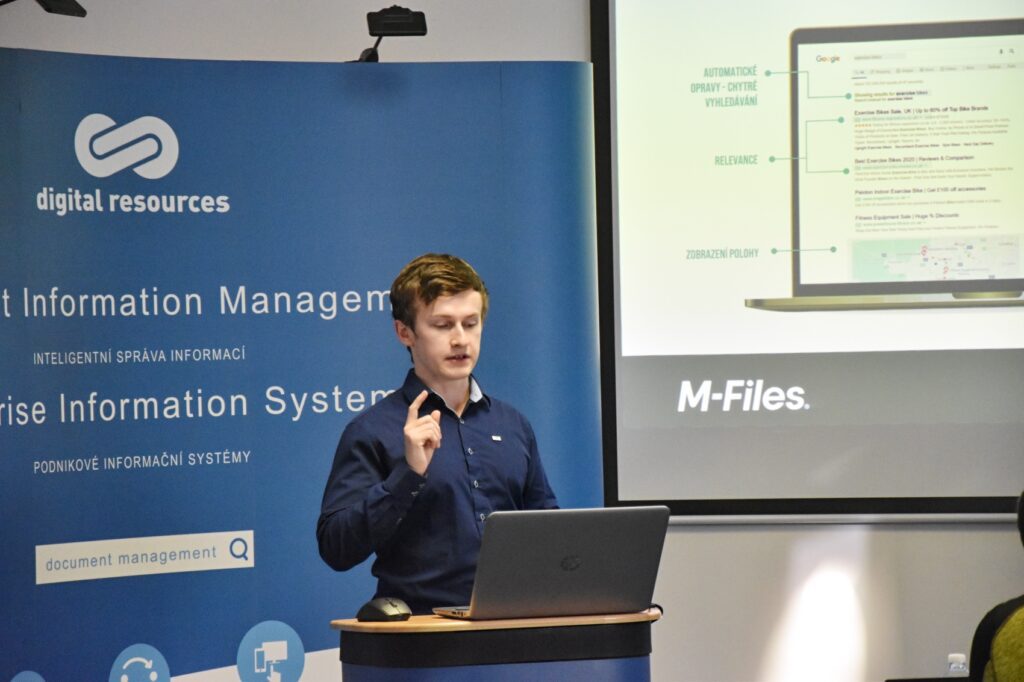 Lenka Papajanovská advised the guests how, thanks to the CRM system Intuo – Company Intelligence, they can automate company processes, e.g. in the area of sales, and always have an overview of what is happening in the company, e.g. using dynamic views.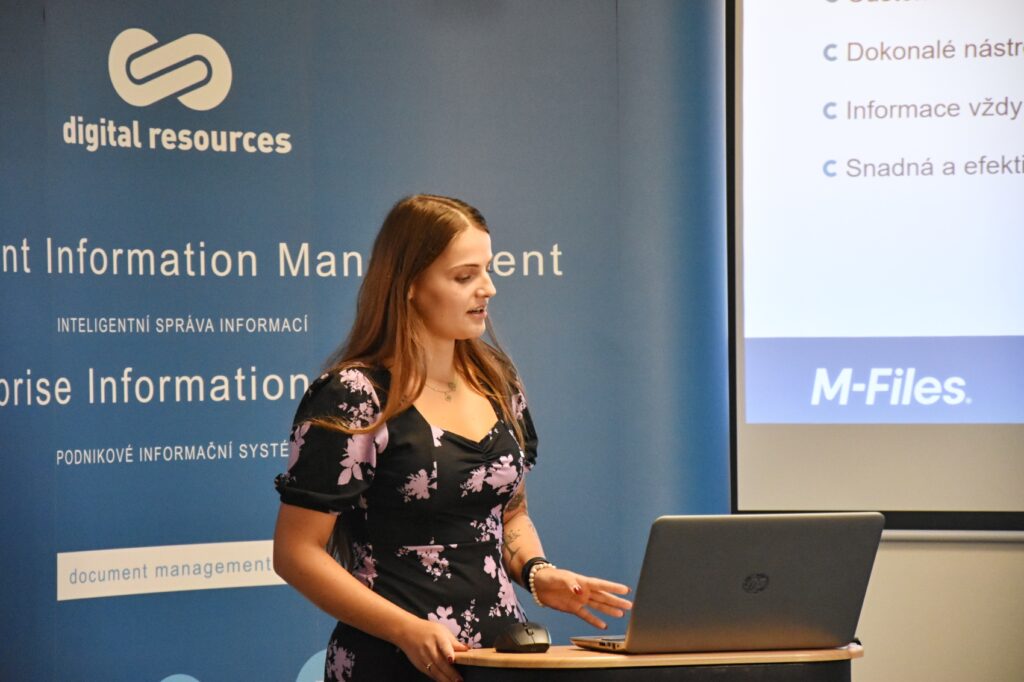 Matěj Zavadil, IT specialist, followed up with the presentation of the Intuo Service solution and performed a live demonstration of the smart Mobile Service Technician application.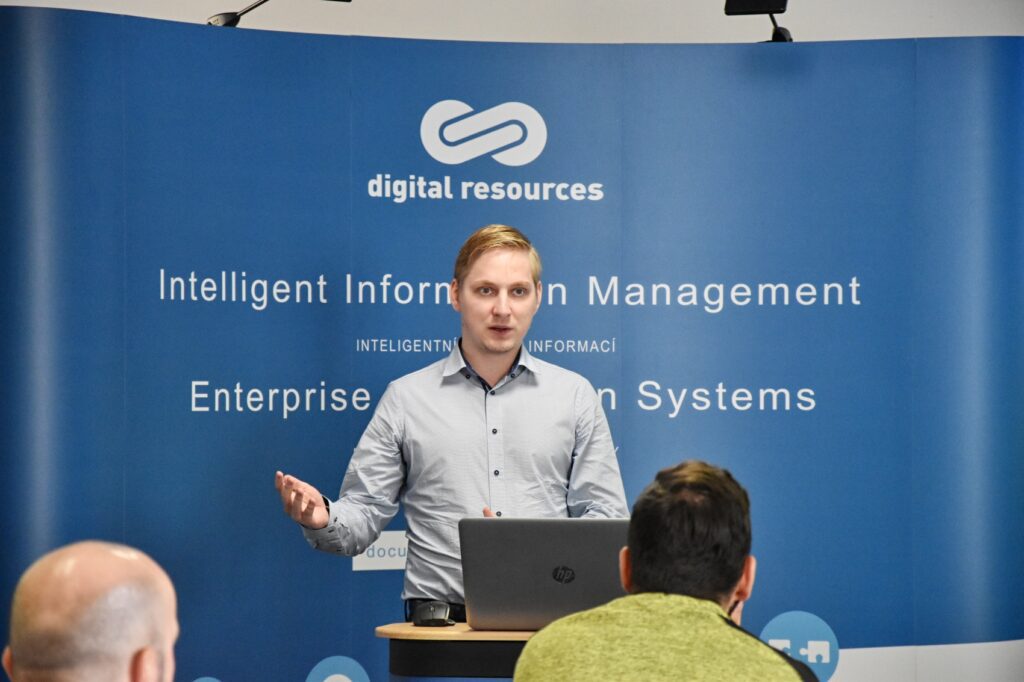 At the end of the ICT Breakfast, there was a discussion with the participants and a raffle for nice gifts. Thank you!