Intuo Servis, our solution for planning and managing service in the company, receives the Remarkable Product 2021 award from Business IT magazine!
Intuo Servis streamlines and automates processes and the sharing of key information between employees. It provides a complete record of equipment and machines, including monitoring of service activities, and it allows you to efficiently process service requests, plan service interventions and optimize the work of technicians.
Intuo Service solution named Remarkable Product 2021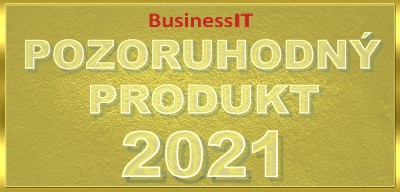 Intuo Service is a modern solution that provides great tools for planning and managing service in an organization.
The actual implementation of the service intervention is supported by a smart application Mobile Service Technician, in which the technician can view his trip plan (assigned by the dispatcher) with all the necessary information and enter service data and records of activities during the service intervention.
Intuo Service not only provides detailed documentation for billing, but also for monitoring and evaluating the work of the service department. It helps to respond flexibly to customer needs and ensures uniform work performance within the company.