What are we planning for you in the second half of 2021? What can you look forward to? We have a plan of our events for you – book a date in your calendar!
Events in the second half of 2021
JULY
21. 07. 2021 Webinar: Effective Business Process Management
AUGUST
18. 08. 2021 Webinar: Enterprise Content Management
SEPTEMBER
08. 09. 2021 Webinar: Document management with no worries
22. 09. 2021 Webinar: Intelligent Information Management
OCTOBER
06. 10. 2021 Webinar: Effective management of business activities
13. 10. 2021 Webinar: Innovations in document and information management
20. 10. 2021 Webinar: Information management immediately and with no worries
NOVEMBER
24. 11. 2021 Webinar: How to replace the circulation of paper documents?
DECEMBER
08. 12. 2021 Webinar: Service management and planning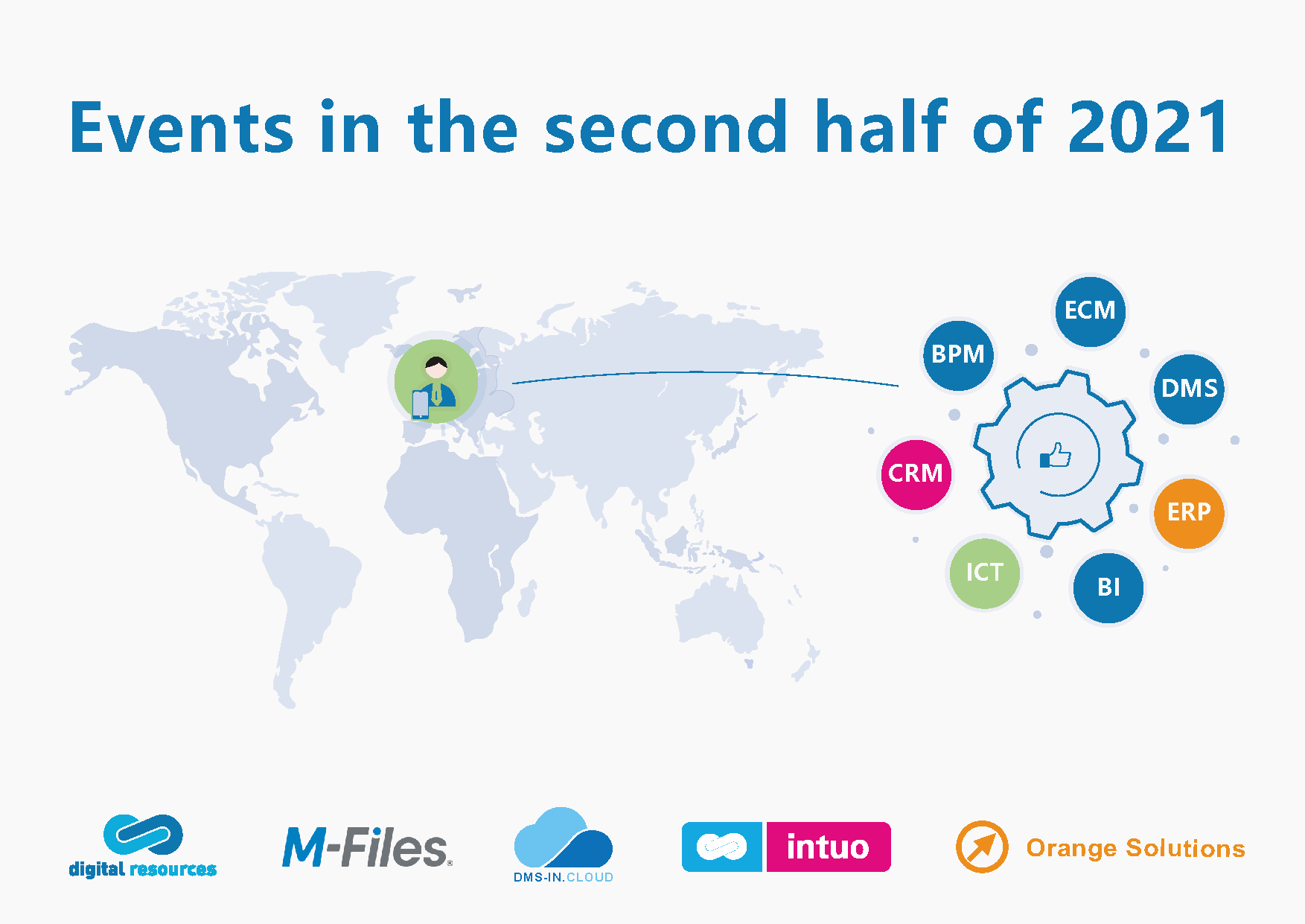 Are you interested in any of the topics of our webinars? Save the date!
We will always publish invitations and registrations approximately one month before the event. Stay in touch with us and find out everything in time! Just follow our website, social networks (LinkedIn, Facebook, Twitter) nebo subscribe to our news.
We are looking forward to meeting you!