On Thursday, 15 September 2022, we organized another one of our favorite ICT Breakfasts, the first in the second half of this year, at our company premises. The main topic was "How to deal with information chaos?".
Thank you to all participants and our entire team!
Here is a report from the event:
ICT Breakfast: How to eliminate information chaos?, 15. 9. 2022
The ICT Breakfast took place directly at the headquarters of our company. The whole event was opened by Alexej Bátor, sales director of Digital Resources a.s.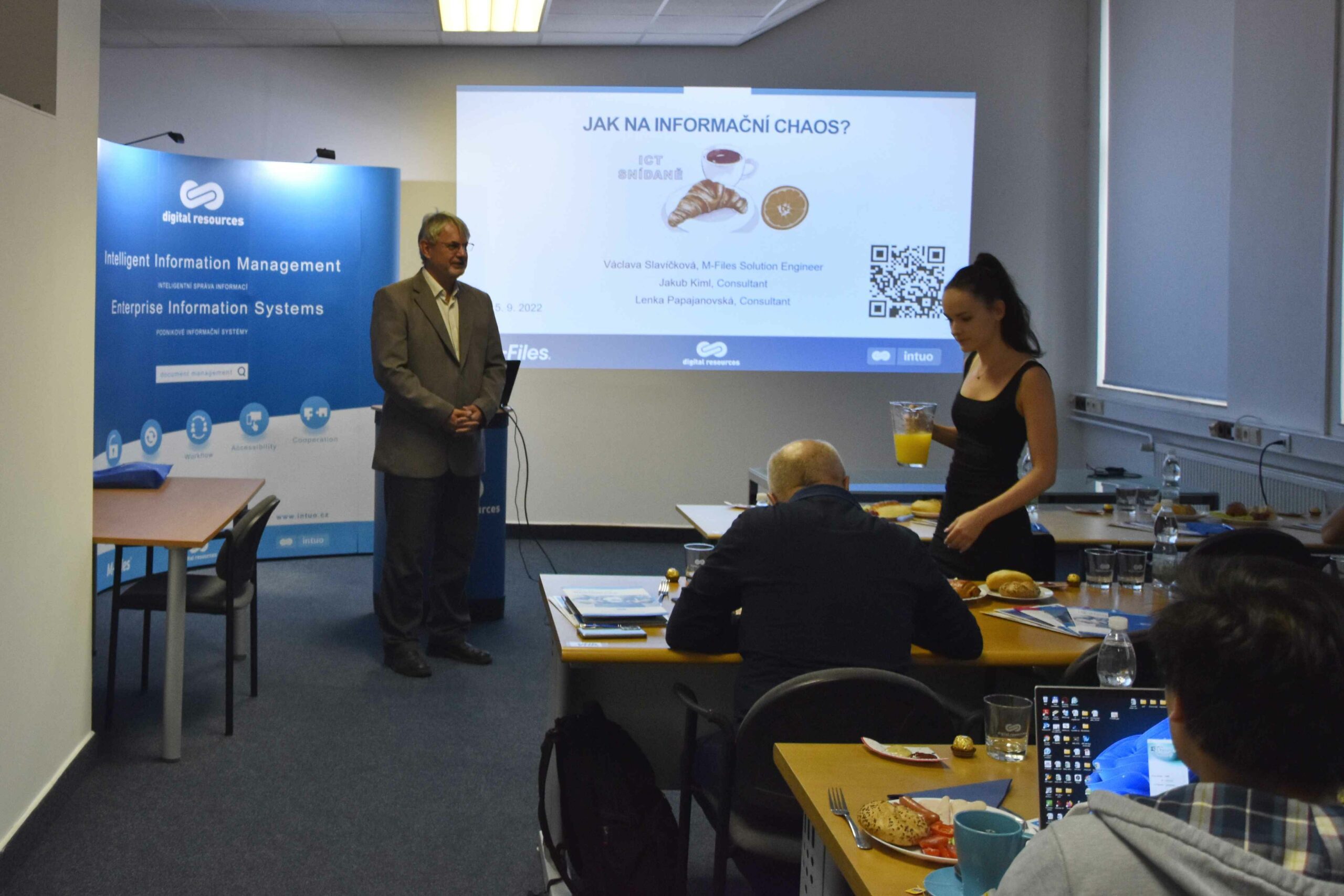 Jakub Kiml and Václava Slavíčková, consultants of Digital Resources a.s., introduced the guests to the issue of information chaos in the company and advised how to eliminate it. They presented specific tools for intelligent information management – the ECM/DMS system M-Files and its cloud version DMS-IN.CLOUD and the extraction system DOCU-X OCR.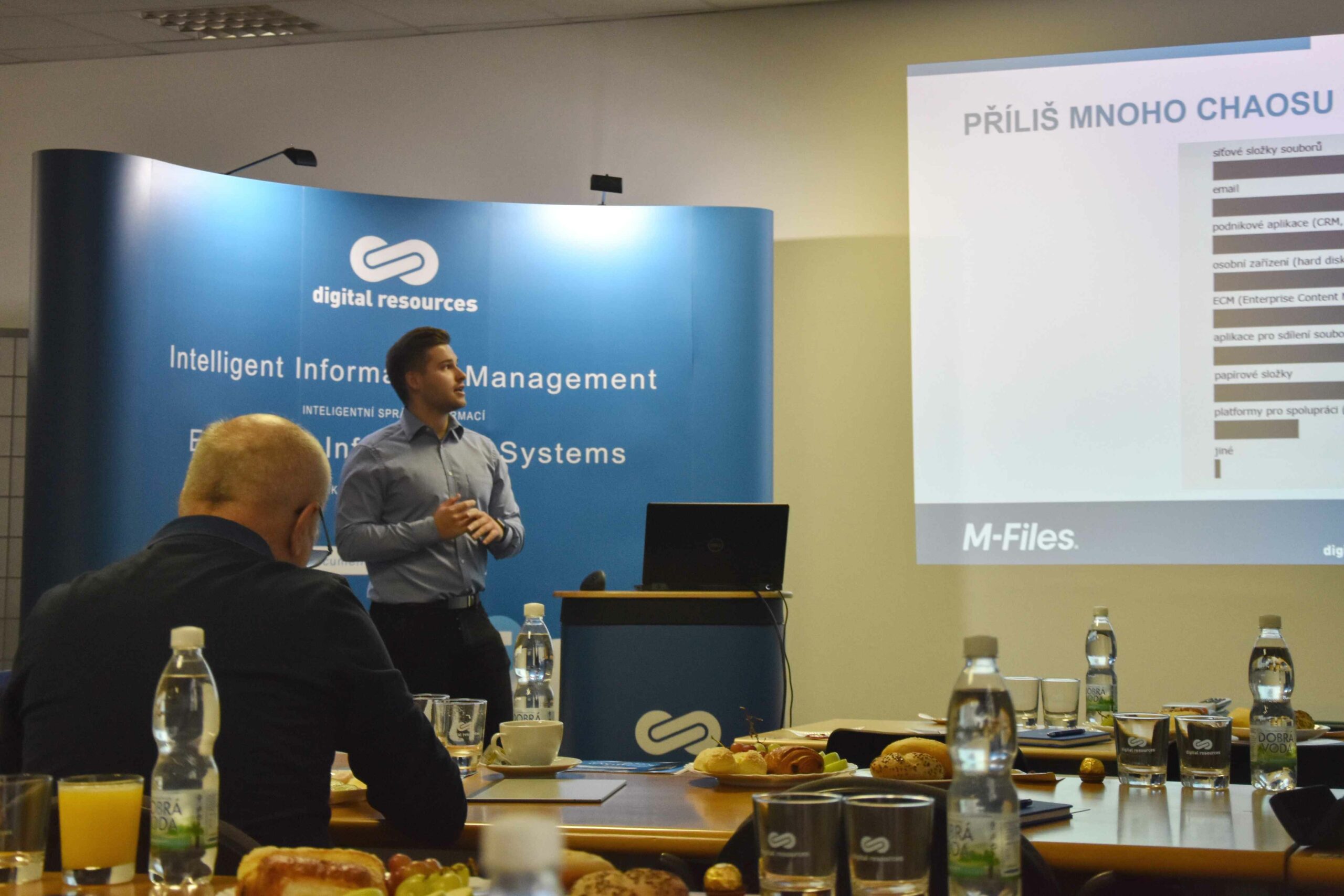 Lenka Papajanovská, consultant of Digital Resources a.s., showed how it is possible to easily centralize, effectively use and securely share company information and how to streamline processes in the company, e.g. in the area of sales or service. She gave a live demonstration of the powerful CRM system Intuo – Company Intelligence.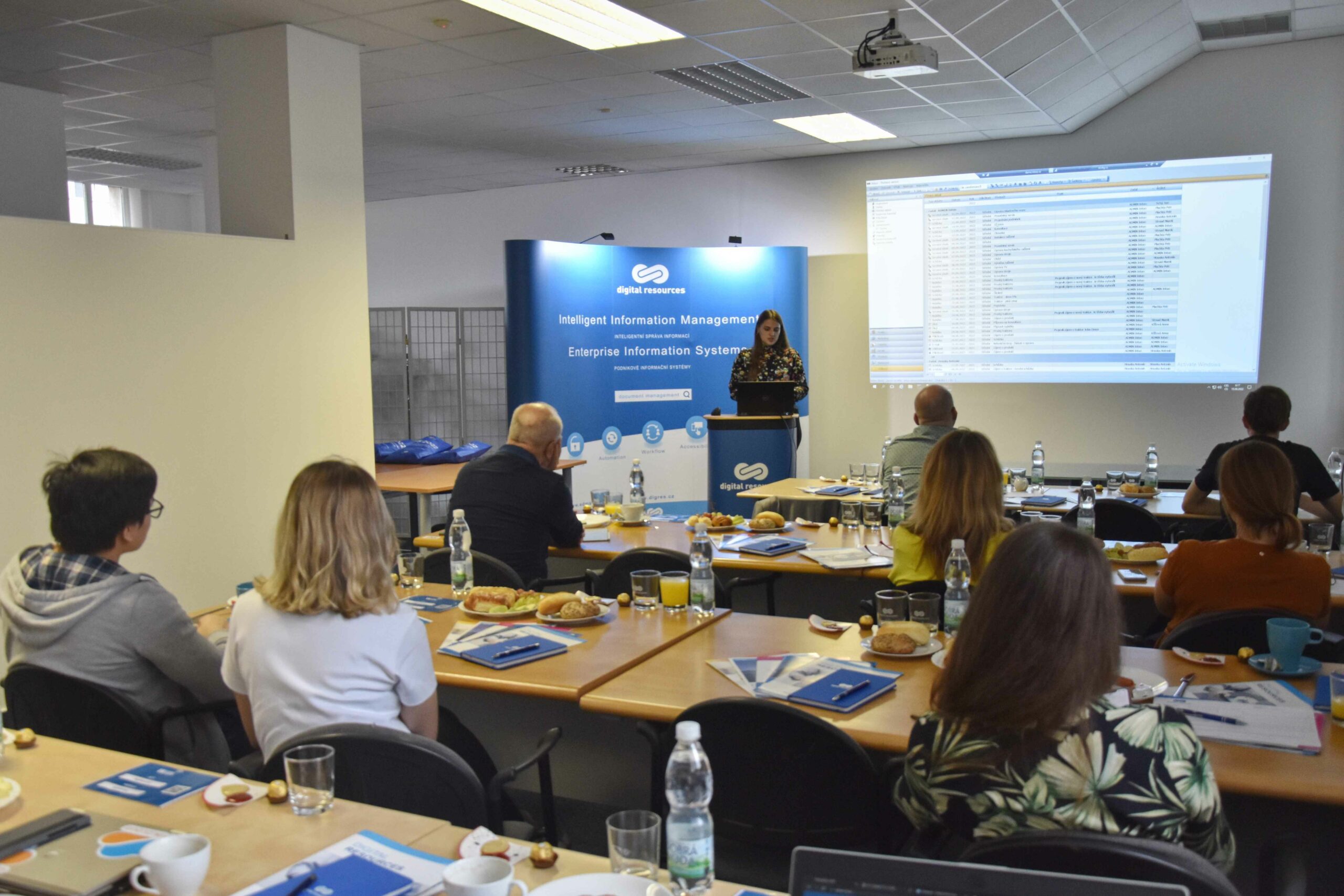 At the end of the ICT Breakfast, there was a discussion with the participants and a raffle for valuable prizes – congratulations to the winners!
Thank you all for participating and we look forward to the next meeting!