Do you want to change the economic system on 1 January 2023? Are you choosing a new ERP solution? Would you like to automate and streamline your company processes?
We will help you switch to the HELIOS iNuvio!
SAVE TIME AND COME!
Our subsidiary Orange Solutions invites you to the ICT Breakfast:
Why switch to HELIOS iNuvio?, 21 September 2022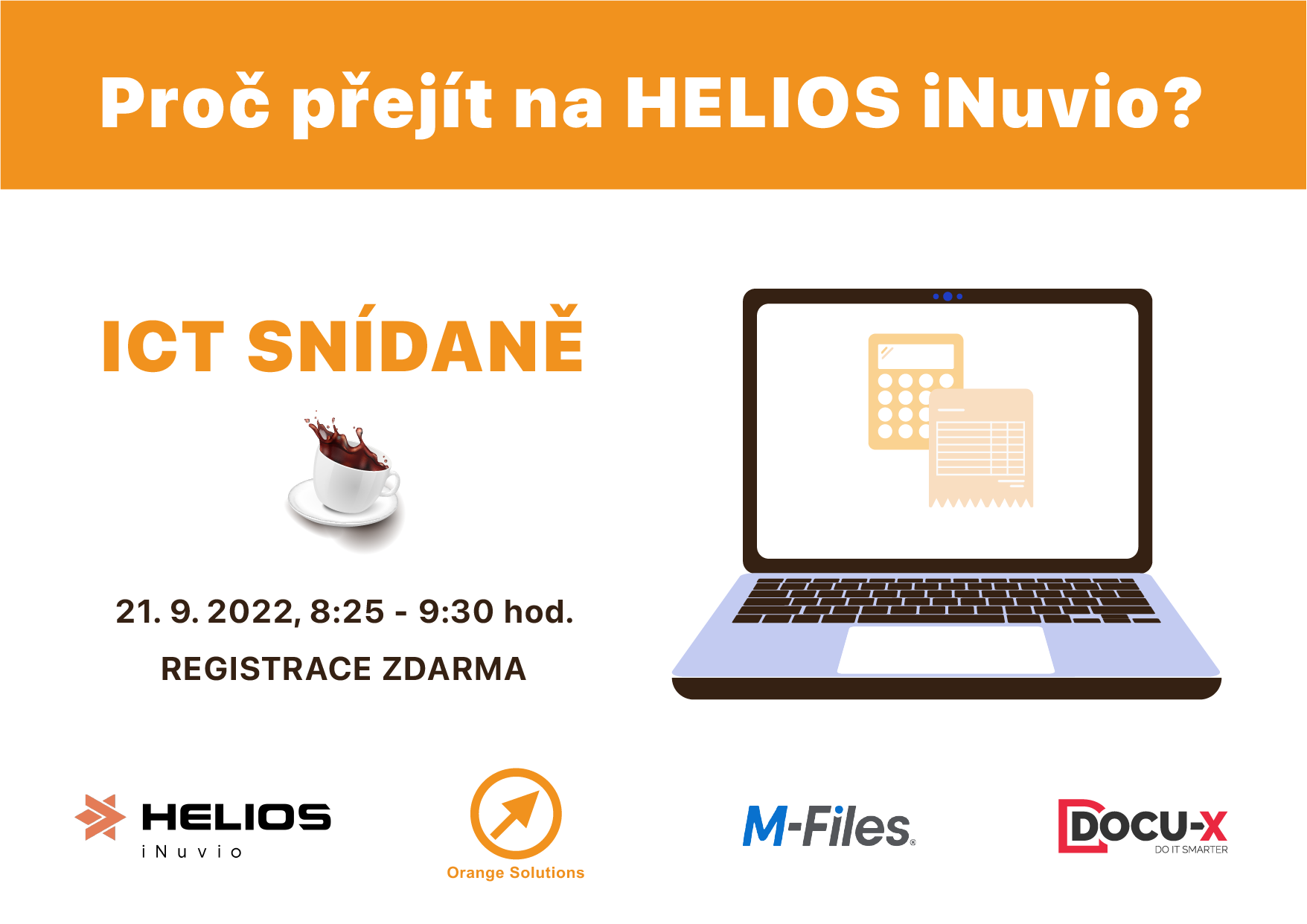 We will focus on the topic of key benefits of the HELIOS iNuvio ERP system. We will show you not only the basic features, but also gadgets and great functionalities that you won't find in ordinary ERP systems! We will explain why you should switch to HELIOS iNuvio. The ICT Breakfast will include a live demonstration of the solution and its connection with other systems, such as DOCU-X OCR or DMS M-Files.
HELIOS iNuvio is especially suitable for medium-sized and large companies and can cover several areas in your company, such as economy, finance, property, warehouses or production. The solution can always be set exactly according to your requirements and preferences and integrated with other business systems.
DATE: 21. 9. 2022, 8.25 – 9.30 a.m.
VENUE: Digital Resources a.s., Poděbradská 520/24, Prague 9
Good parking in the yard, Kabešova stop (tram 8 and 25) right in front of the entrance.
PRICE: free for 2 people from the company, another person 690 CZK
Please note that the ICT Breakfast will be held in Czech.