On Wednesday, October 16, we organized another of our seminars in Liberec, North Bohemia in cooperation with STAPRO Liberec software, s.r.o. The topic of the seminar was the elimination of information chaos in companies using modern DMS / ECM systems such as M-Files.
Seminar: How to eliminate information chaos? 16 October 2019, Liberec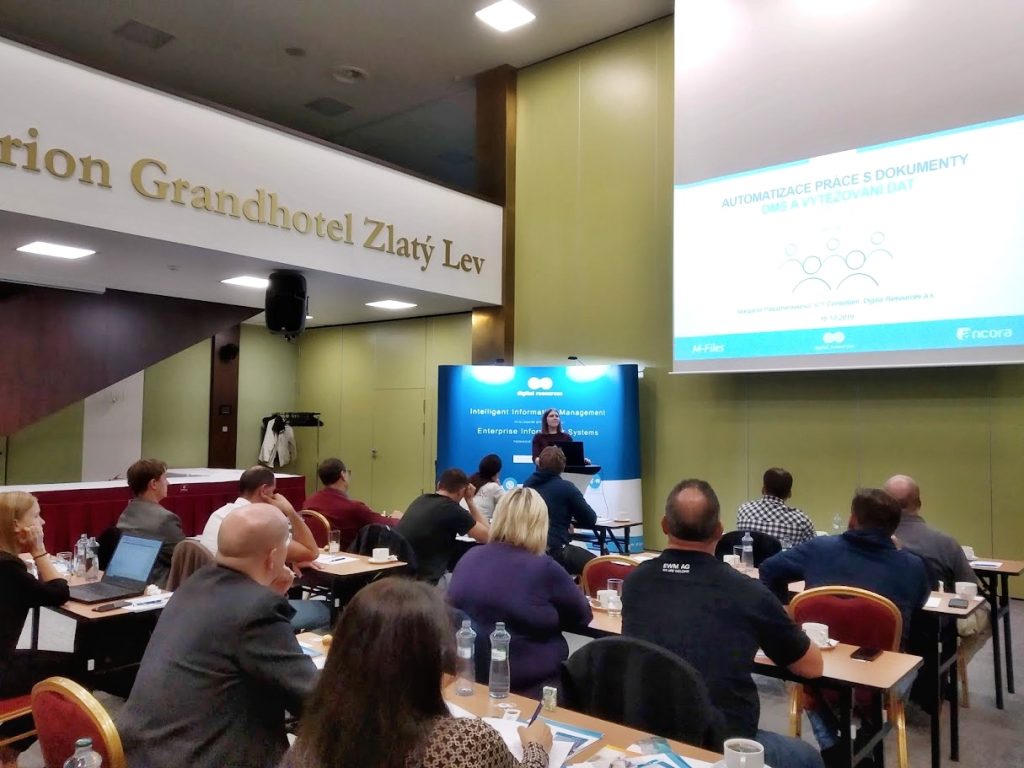 David Páter, M-Files division manager, introduced guests to the world of ECM (Enterprise Content Management) systems, showed main differences between outdated solutions and modern solutions, and then gave a live demonstration of M-Files.
Kristýna Dryáková, Marketing Manager, focused on the topic of chaos in information and its elimination through the information and document management system. At the end of the program, she presented a M-Files mobile application.
From the partner company STAPRO Liberec software, s.r.o., Martina Šašková focused on the integration of the M-Files and ERP system Helios Orange and also performed a live demonstration for guests.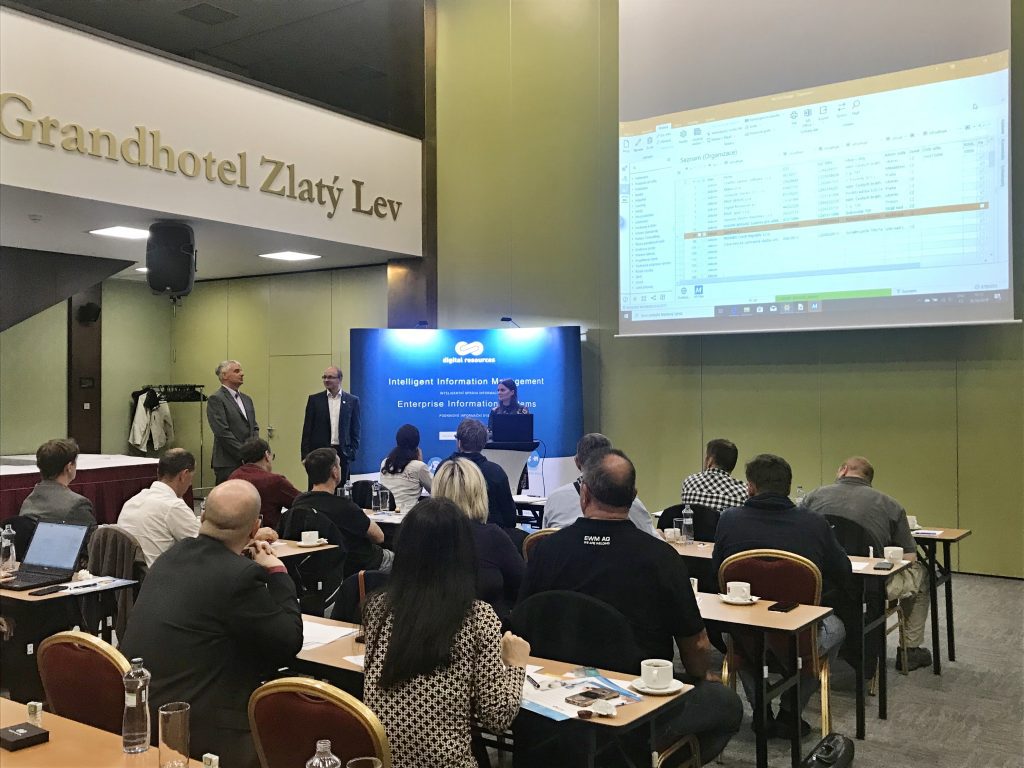 Margarita Pasazhennikova,ICT consultant, followed her with the topic of intelligent data mining using the example of the Ancora system and also included a live demonstration.
Václava Hromádková, M-Files consultant, introduced participants to the Intelligent Metadata Layer tool, which allows you to analyze documents, images, etc. and work with content from any repository.
At the end of the seminar, there was a discussion and a lottery for the prizes.
We would like to thank all guests, partner company STAPRO Liberec software, s.r.o. and our entire team!
We look forward to the next meeting …