Do you know where your documents are stored? Which version is the right one? Who was the last editor? Would you like to manage your documents and information better, but don't know where to start?
Many companies struggle with inefficiencies, duplications and security risks due to the ever-increasing "information chaos". 50 % of companies use 3 or more systems and repositories to manage their documents and information.
We would like to invite you to our webinar
Intelligent Information Management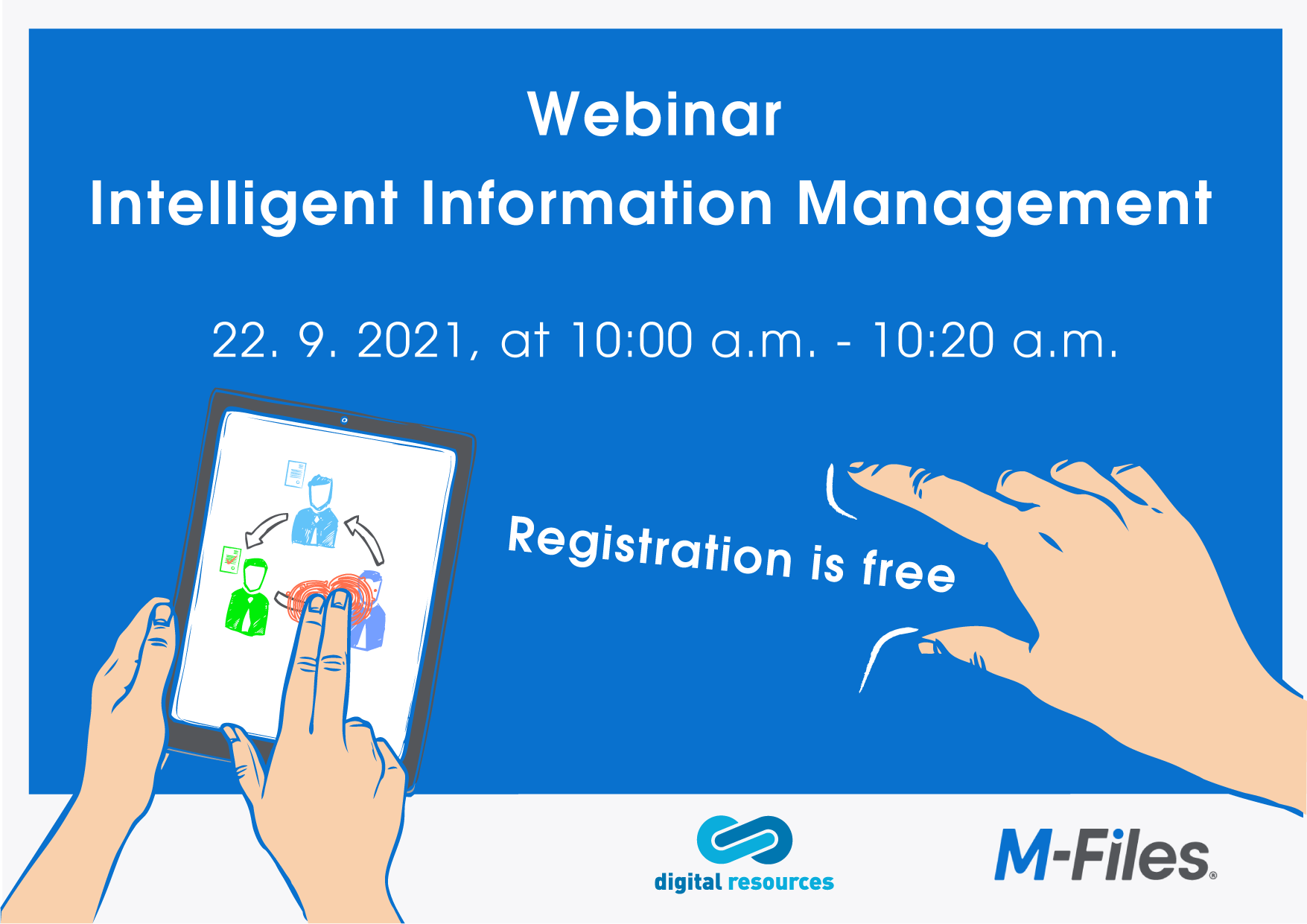 As part of the webinar, we will focus on intelligent document and information management in companies. We will advise you on how to eliminate information chaos via modern tools specially designed for content collaboration and process automation. We will show you how information can be easily centralized, efficiently used, managed and securely shared. The webinar will include a live demonstration of the Finnish ECM/DMS system M-Files, the market Leader according to Nucleus Research and the Visionary according to Gartner.
The webinar will be held in English.
DATE: 22 September 2021, 10.00 – 10.20 a.m.
PRICE: Free after registration