Most respondents to our survey cannot imagine moving to a fully paperless office. Although they are currently satisfied with the applications they use to manage recruitment and organization of employee training, 71% of survey respondents admitted that there are no automated workflow that would currently help them.

Could human resources managers have better tools?

How could their work be easier and more efficient?
Tools like Teamio help manage and facilitate the recruitment process, but what then? How about the internal processes of the selection process, communication with candidates, archiving of documents or training of newly hired employees?
Automation and digitization of the HR department – what tools do managers need in the field of human resources management?
Human resources departments process a large amount of diverse information, which is often highly confidential. How much time do human resource professionals spend finding and managing this information, instead of focusing on managing the hiring and training process?
It seems that most HR managers work with such complex and regulated types of documents and data that they cannot imagine the possibility of moving to a paperless office.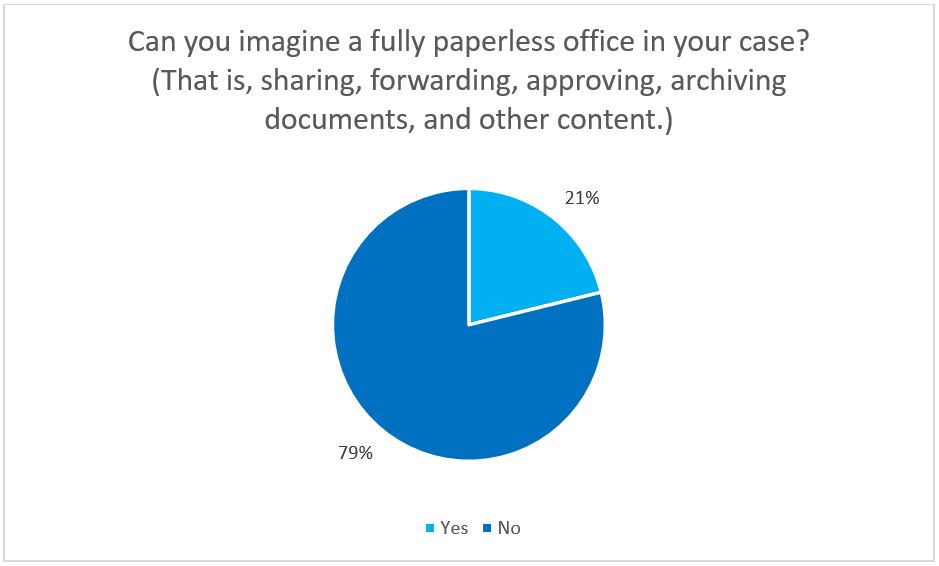 M-Files Enterprise Information Management (EIM) solution improves and simplifies the way HR departments, along with other company units, manage documents and other information and manage business processes.
M-Files helps to be more productive, efficient and in line with all standards.
M-Files eliminates information chaos and provides quick and easy access to the right content from any device, always only to authorized persons.
Thanks to the flexibility of the M-Files system, the demands on the IT department are reduced, because administration is simple and changes are easy.
Thousands of organizations around the world use M-Files as a single platform for managing their content
.
7 ways how to improve work in the HR department and better manage information:
1. Manage all information electronically
2. Protect your information
3. Find and update employee records instantly
4. Automate manual processes
5. Access everything from one place
6. Be platform independent, use your mobile device
7. Have an immediate overview of all interviews
More information about M-Files at www.e-dms.cz.
If you want to learn more about how M-Files can improve HR processes, contact us for free consultation.