PETROF, spol. s r.o. is the largest manufacturer of acoustic grand and upright pianos in Europe.
The company have not used any system to manage their documents so far. Due to the growing needs of automation, they decided to deploy a DMS system and tools to extract invoice content automatically and transcribe it into their current ABRA ERP system.
Case study of M-Files and DOCU-X OCR deployment in the company PETROF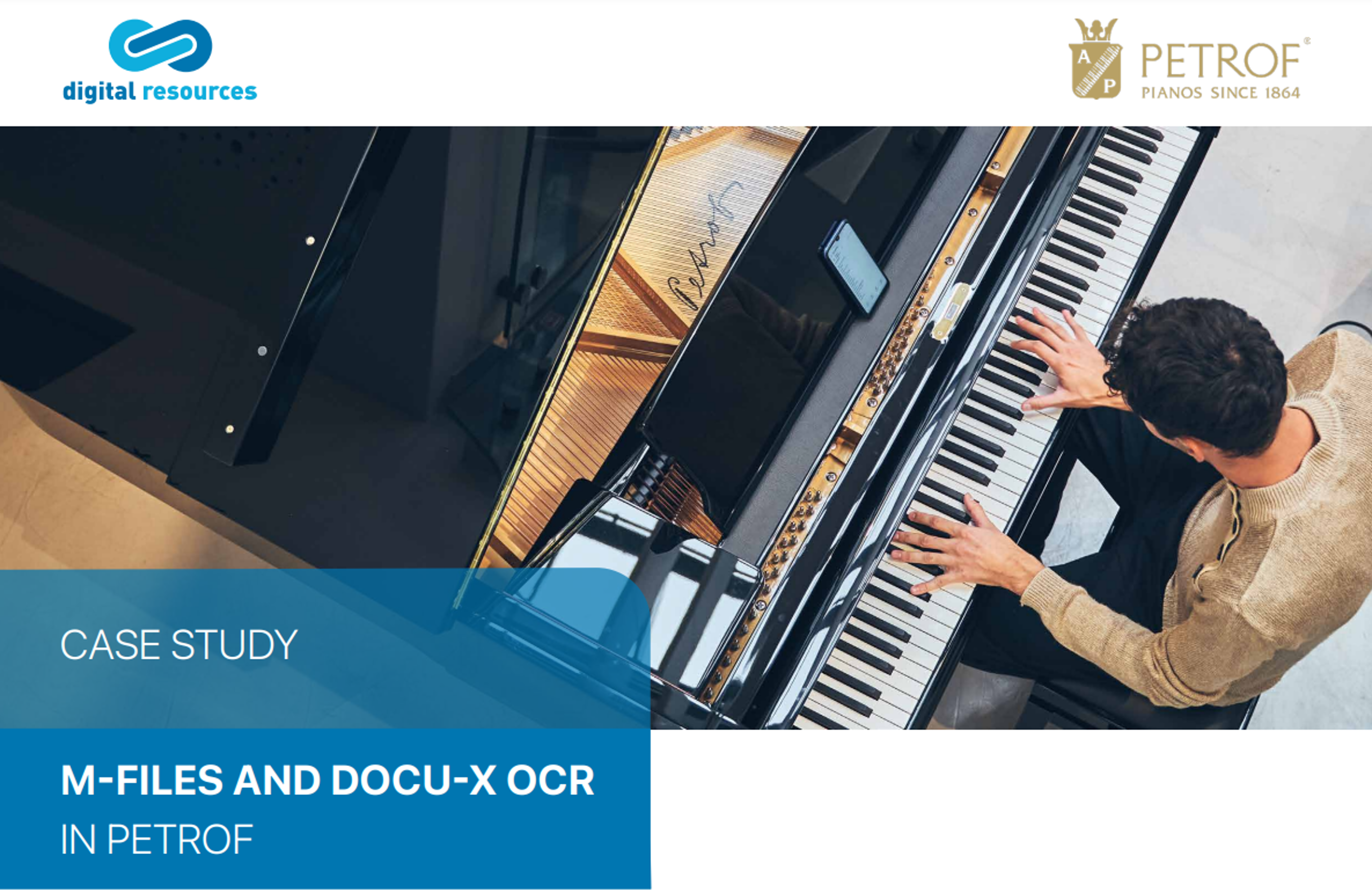 What were the key parameters when choosing a new system? How did the individual phases of the M-Files and DOCU-X OCR implementation project go? How does PETROF evaluate the deployment of these systems?
You can find out all this in our new case study!
FREE TO BE DOWNLOADED HERE