In cooperation with DataSpring s.r.o. we invite you to a unique excursion, seminar and tasting of quality wines in connection with the ceremonial launch of the new product
DMS in Cloud

DATE: 22. 10. 2019, 14.30 hod. – 23. 10. 2019, 10.00 hod.
PLACE: Datacentre DataSpring Lužice + Pálavská galerie vín
FEE: Conference package including a datacenter tour, seminar participation, refreshments, wine tasting, dinner and accommodation for 1 night worth CZK 1980 free for 1 person from the company, the second person for a special price of CZK 980
PROGRAM
22. 10. 2019
14.30 – 16.00 Seminar "DMS in Cloud"
14.30 – 15.00 Introduction to the new solution DMS in Cloud
15.00 – 15.30 Introducing DataSpring and cooperation with Digital Resources
15.30 – 16.00 Live demonstration of DMS in Cloud a M-Files
16.00 – 16.20 Coffee Break
16.20 – 17.20 Excursion of Datacentre Lužice
17.20 – 18.00 Transport to Pavlov
18.30 – 22.00 Dinner, wine tasting and networking
23. 10. 2019
08.00 – 10.00 Breakfast at the hotel Pavlov for accommodated guests
The seminar will take place directly in the unique data center Lužice. As part of the program, guests will have a unique opportunity to take a guided tour of DataSpring's data center, a provider of professional cloud and IT services.
The data center in Lužice is one of the few in the Czech Republic to be Tier III certified. The worldwide Tier classification serves as an objective basis for comparing data center infrastructure functionality, features, performance and availability.
As part of the seminar, we will introduce our new product – DMS in Cloud, a modern solution for small and medium-sized businesses that covers document and information management (ECM / DMS) and IT infrastructure.
MANAGE YOUR INFORMATION EASILY!
M-Files, Market Leader in ECM (Enterprise Content Management) systems, is now available as a cloud solution on the data center infrastructure – without worrying about hardware, additional staff, updating server components, etc. For more information, visit: www.dms-in.cloud.
The seminar will be followed by tasting the best wines together with a rich buffet in the Pálava Wine Gallery.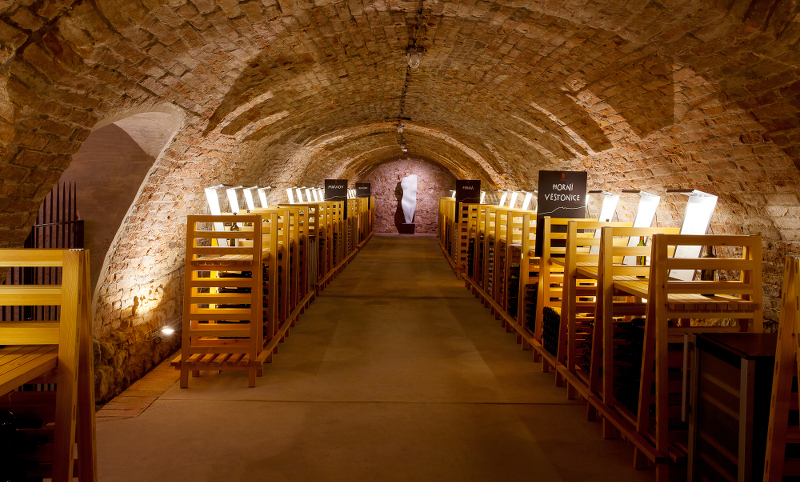 We also offer accommodation in single or double rooms in the Hotel Pavlov (Klentnická street 174, 692 01 Pavlov near Mikulov), including breakfast.
Please select in the registration form if you are interested in accommodation.
Looking forward to meeting you!