We would like to invite you to an unique excursion and seminar, which will take place directly at the premises of PETROF, the largest producer of acoustic grand and upright pianos in Europe. Part of the event is a tour of the traditional manufactory, where you can see how masterful musical instruments, that bring joy to thousands of satisfied customers around the world, are born.
During the seminar, you can look forward to the virtuosity of consultants from Digital Resources, who will introduce you to the innovative tools for managing documents and information that PETROF uses for its work. You will see how the perfectly coordinated M-Files and DOCU-X OCR systems allow users to efficiently manage individual processes and document circulation. You will be the first to receive a case study of the deployment of these systems at PETROF.
The whole program can be found here ZDE.
Factory tour and seminar:
Enterprise Systems Orchestration at PETROF, 30 March 2023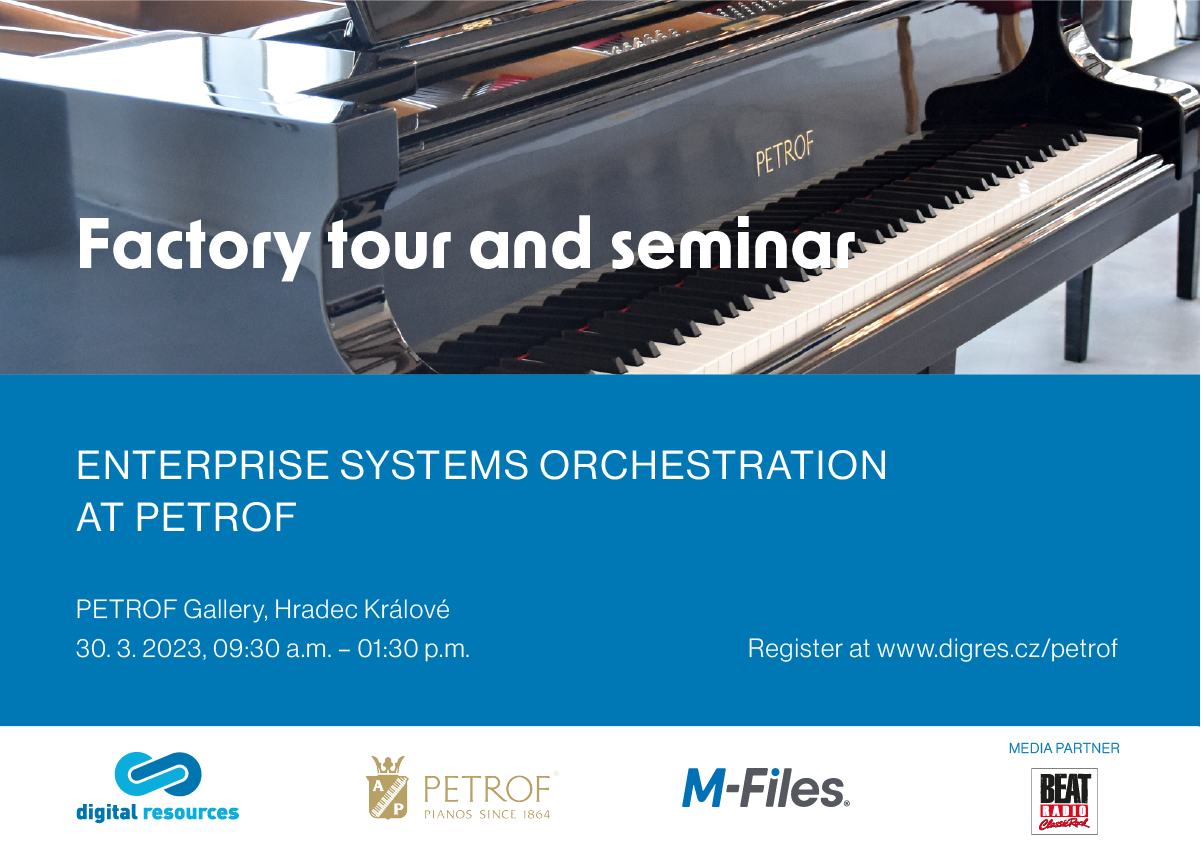 DATE: 30. 3. 2023, 9:30 a.m. – 1:30 p.m.
VENUE: PETROF Gallery, Na Brně 2136/4, 500 06 Hradec Králové
FEE: entry for 2 persons from your company worth CZK 3,600 for free, additional person CZK 1,800 *
* Prices do not include VAT.
Please note that the event will be held in Czech.
The number of seats is limited. Registrations will be processed in order.
We are looking forward to you!