We are happy to announce that in cooperation with CzechTrade organization, we are participating in
International IT Security Fair,
for which we have free tickets for you (normal price 40 EUR).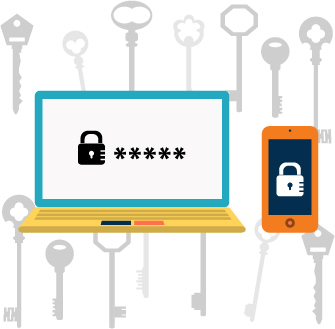 DATE: 8. – 10. 10. 2019, 9.00 – 17.00 hod.
VENUE: Exhibition Centre Nuremberg, Messezentrum 1, 90471 Nurember, Germany
PRICE: free admission after registration below
PROTECT YOUR COMPANY DATA!
Breach of corporate security is a major problem!
Although most organizations have a formally established information security policy, unsecured file folders and personal file sharing applications continue to allow security breaches with regard to confidential corporate content.
Survey* showed that 1/3 of employees feel that data protection is inadequate in their organization, while 47% of organizations have suffered losses in the company due to unauthorized disclosure of confidential information.
To improve the quality of data security, organizations are forced to take proactive steps. This may include, for example, proper management of access rights, information security training, and implementation of new systems and protocols that will ensure security for the company.
COME TO OUR THE STAND AND LEARN HOW YOUR BUSINESS INFORMATION CAN BE SECURED BY MODERN SOLUTIONS.
Hall: č. 10.1
Stand number: 10.1-408
By registering below you will receive an electronic code for a one-day ticket worth 40 EUR for free.
Looking forward to meeting you!
Number of seats is limited, we recommend registration without delay.
IT-SA is Europe's largest expo for IT security and one of the most important worldwide events. Whether cloud computing, mobile and cybersecurity, data or network security, the exhibition is since 2009 a unique platform for C-Level experts and IT security officers, from industry, services and administration to meet developers and providers of products and services for IT security. 
In 2018, 700 exhibitors from 27 countries presented their latest security solutions in three halls. With 14,290 trade visitors, it-sa once again demonstrated that it is the must-do event for the IT security sector.
*Survey of Finnish company M-Files