Yesterday, the first autumn ICT Breakfast took place at our premises with the theme of adherence to guidelines, compliance and QMS.
Thanks to everyone involved and the whole team!
We bring you a report directly from the event:
ICT Breakfast: Directives, compliance, QMS, 13. 9. 2023
The event was opened by the Chairman of the Board of Directors of Digital Resources Jan Sedláček who introduced the guests to the issue of compliance, adherence to guidelines and other regulations, information security and QMS (Quality Management System).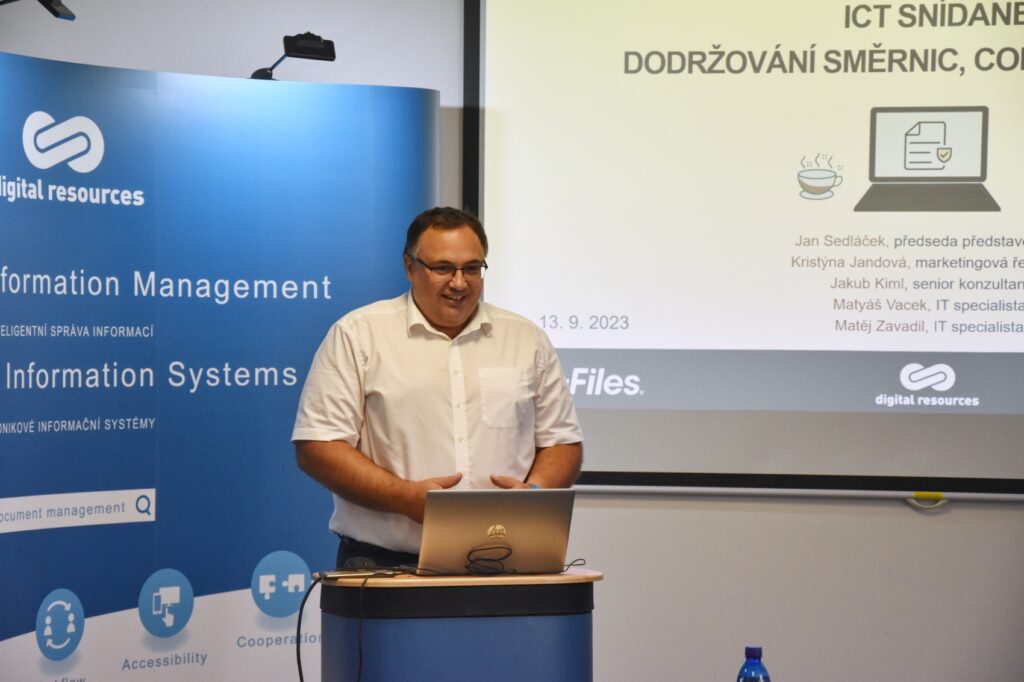 Kristýna Jandová, Marketing Director, introduced the guests to the M-Files system and asked the participants a quiz question, with the winner taking home a gift.
Jakub Kiml, senior consultant, followed up with a live demonstration of M-Files and advised the guests how to digitize the circulation of company directives and other documents, ensure the fulfillment of internal requirements for familiarization with specific documents and make records, for example for audits in the future.
Matyáš Vacek, IT specialist, presented the DMS-IN.CLOUD solution and the possibilities of integrating the M-Files system. He also conducted a live demonstration of the M-Files Hubshare solution.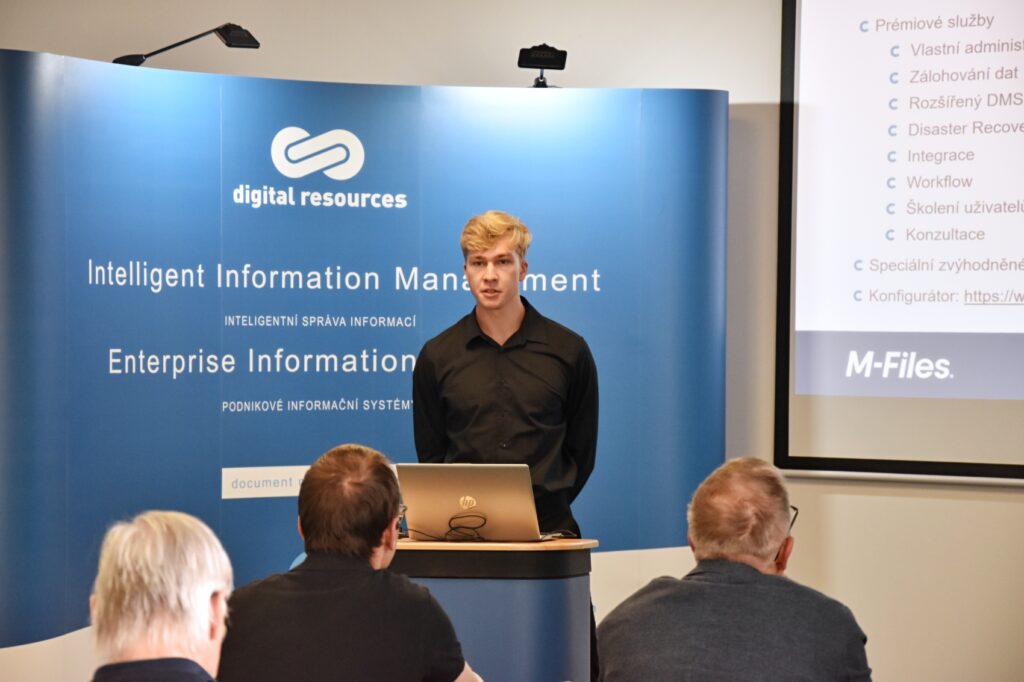 Subsequently, Matěj Zavadil, IT specialist, showed the guests the powerful BPM system Intuo – Company Intelligence, Remarkable Product 2022.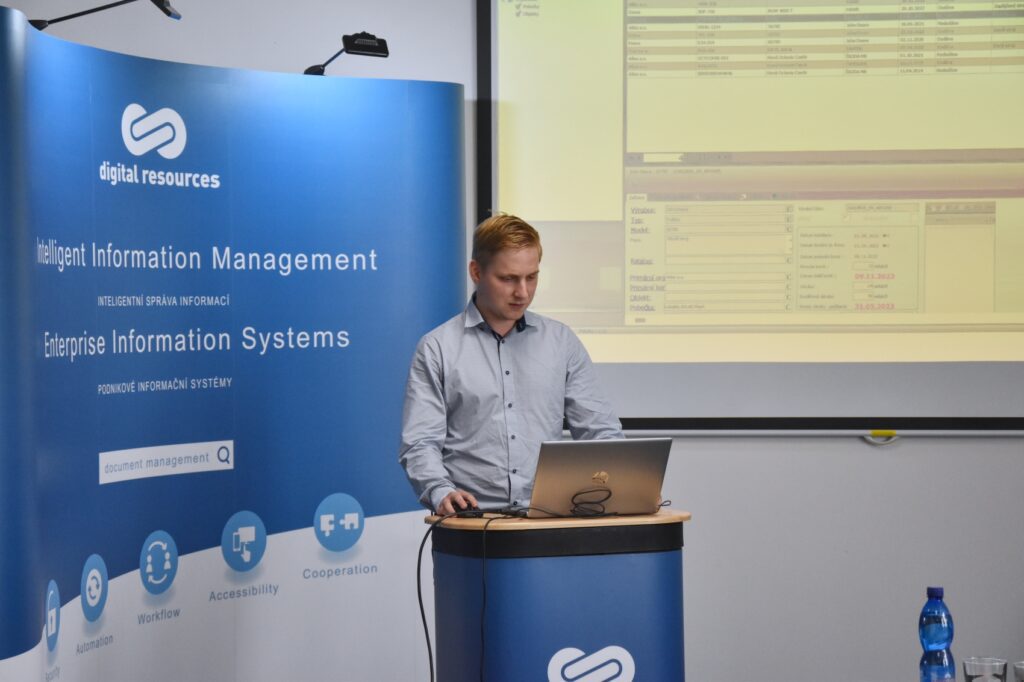 The ICT Breakfast program ended with a discussion and a raffle for valuable gifts. Thank you!