Intuo Legal is a complex solution for law firms that was named Remarkable product 2019 by BusinessIT. Intuo Legal greatly facilitates the work of law firms by enabling users to report services and prepare customer invoices quickly and accurately. The solution provides complete information for the preparation, control and evaluation of the activities of individual lawyers.
Intuo Legal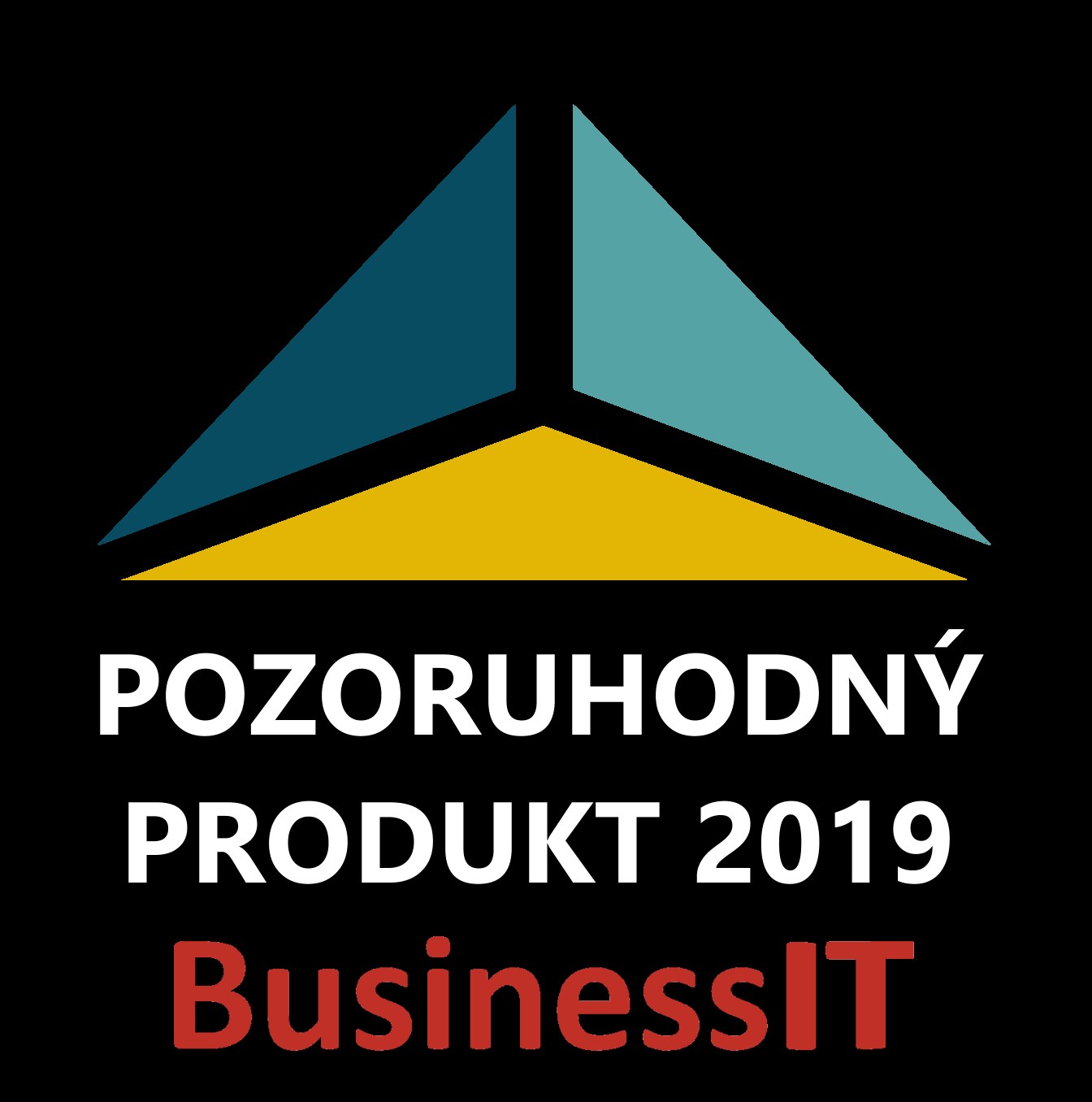 Intuo Legal supports "Timesheet", "Billing" (creating invoices) and "Rates" (individual client and case pricing rates) processes linked to electronic document management using DMS/ ECM system M-Files. It offers users the possibility to keep a record of their work and thus, generate resource materials for billing. These are subsequently stored in the DMS system and after approval sent to the economic ERP system. Intuo Legal also offers dynamic control views for both employees and corporate management.
Here is a demonstrations of the Intuo Legal solution:
Review of the work of individual attorneys
Billable (ACT) – hours worked designated for billing in the current month
Non-Billable (ACT) – hours worked in the current month not intended for billing
Work (ACT) – total hours worked reported in the current month
Unreleased (ACT) – hours worked in the current month, that are not prepared for billing yet (timesheets are semi-finished)
Released (ACT) – hours worked in the current month released for billing (will not be changed)
LAST = previous month
YTD = since the beginning of the year till today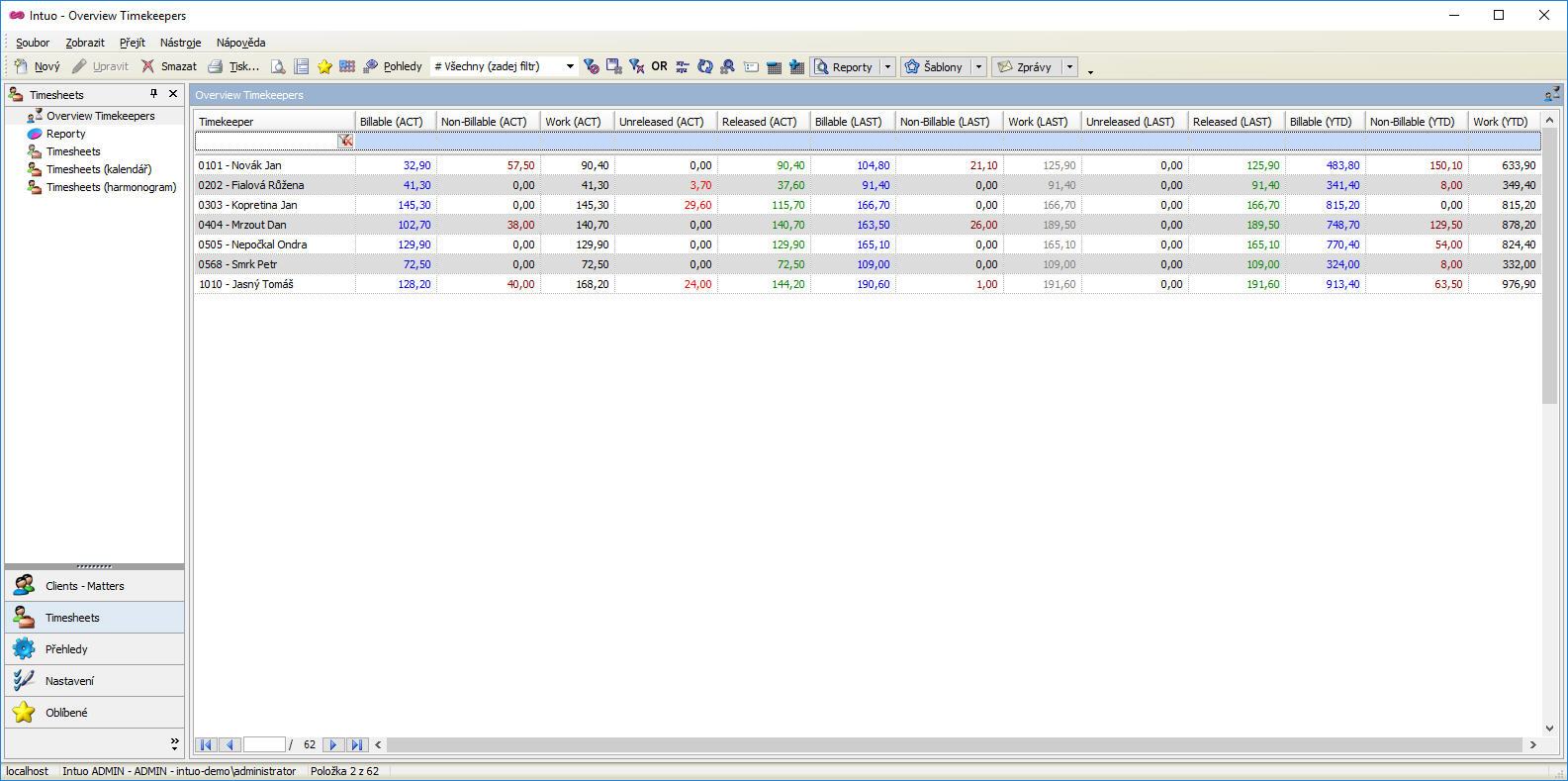 Control view of administration on workers:
The overview can be limited to the selected period (from-till). Selecting "Mark Unreleased" will collectively mark everything that has not yet been "released" for billing. The "Release" button allows the user to "send" everything for billing if the conditions are met, ie. all necessary information is filled in. The cells marked in orange indicate the information that needs to be filled out.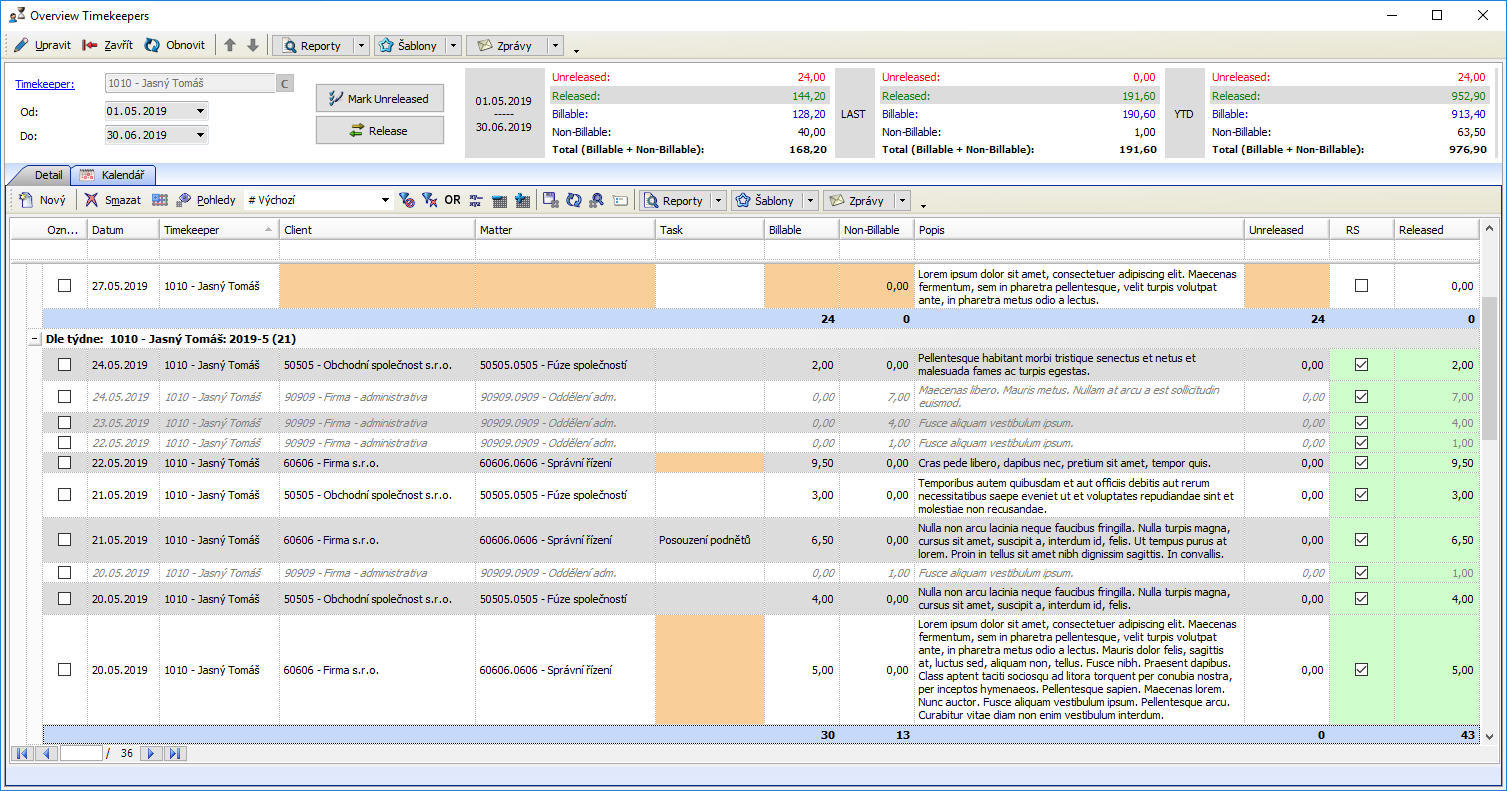 The illustration of filling out the "Timesheets":
The solution will automatically pre-fill a specific worker and current time. By subsequent choosing of the client company further data is filtered, ie. only relevant projects (cases) and subprojects belonging to this client are displayed to the user. Automatic spell checking occurs when specifying a description of the time worked.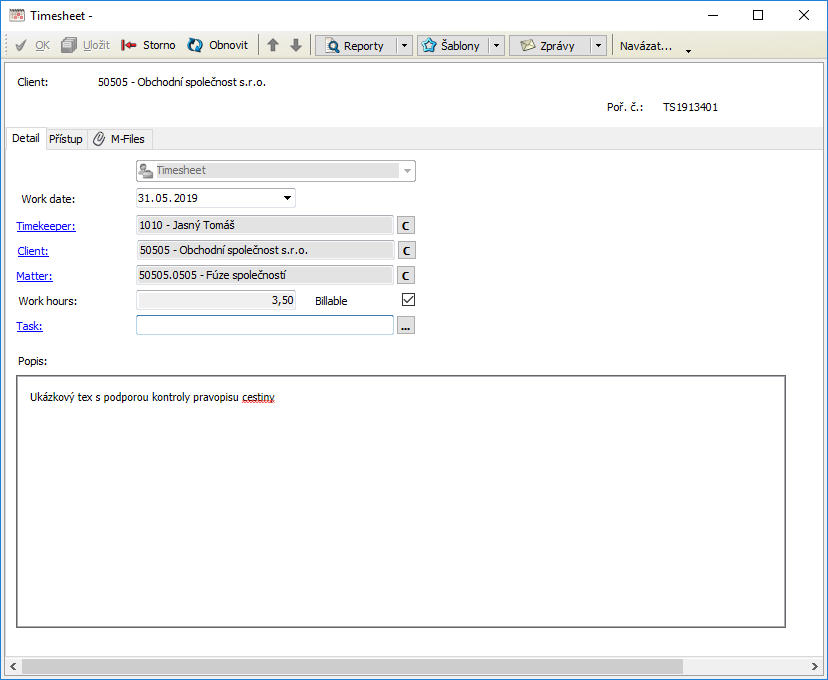 A particular lawyer's calendar:
The calendar displays a summary of Timesheets, ie hours worked, per day. The red highlight warns the worker that Timesheets have not yet been finished for that day (R = already released for billing; U = remains to be processed).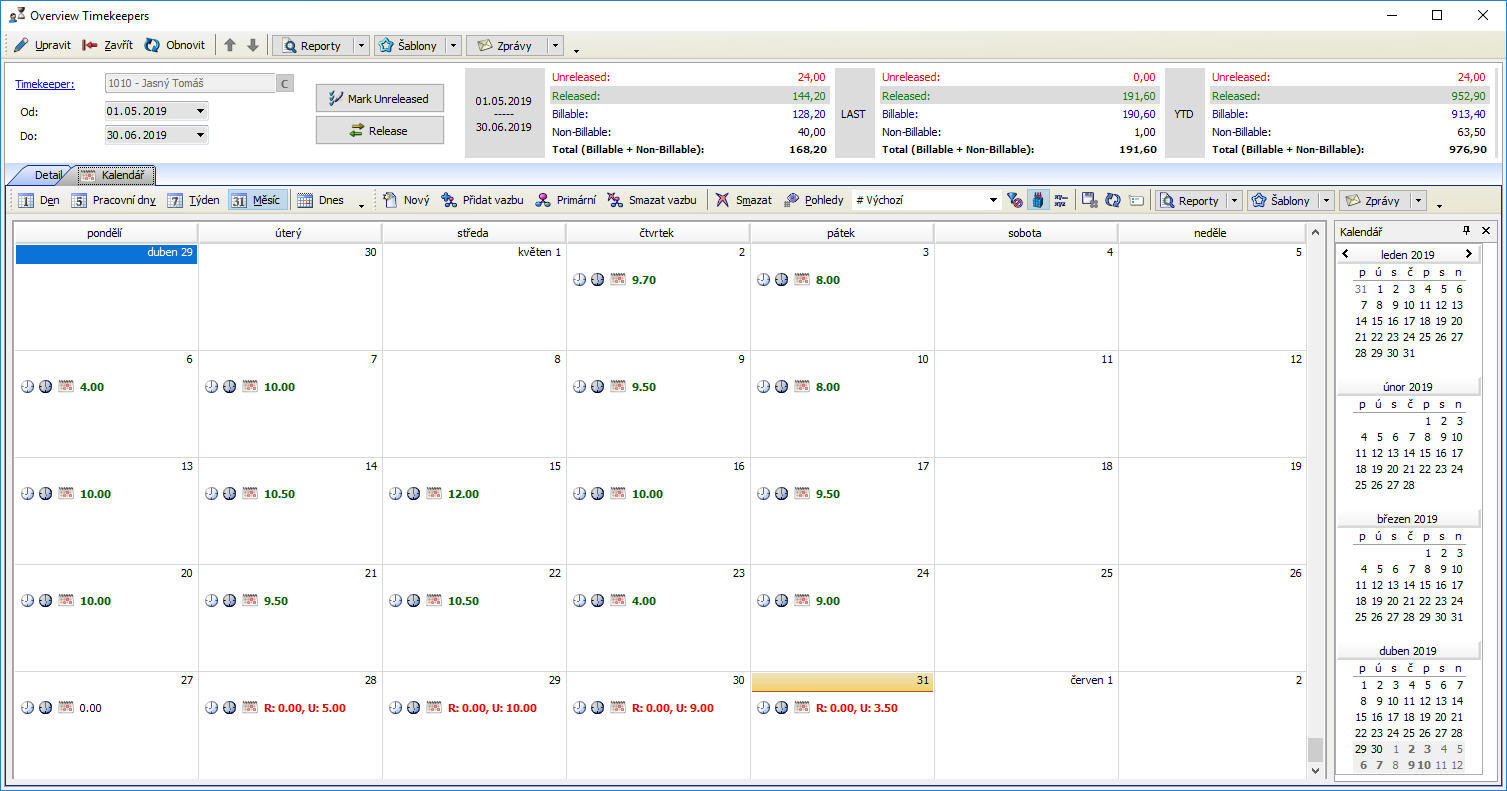 In case you have any queries, please, don't hesitate to contact us HERE. We would be pleased to show you the solution in person!