In May, our team went on a week-long roadshow in Slovakia, the first stop was at the Slovak city of Nitra, where we organized a seminar entitled "How to eliminate information chaos?" in the beautiful rooms of Hotel Zlatý Klúčik.
Seminar: HOW TO ELIMINATE INFORMATION CHAOS?, 21. 5. 2019, Nitra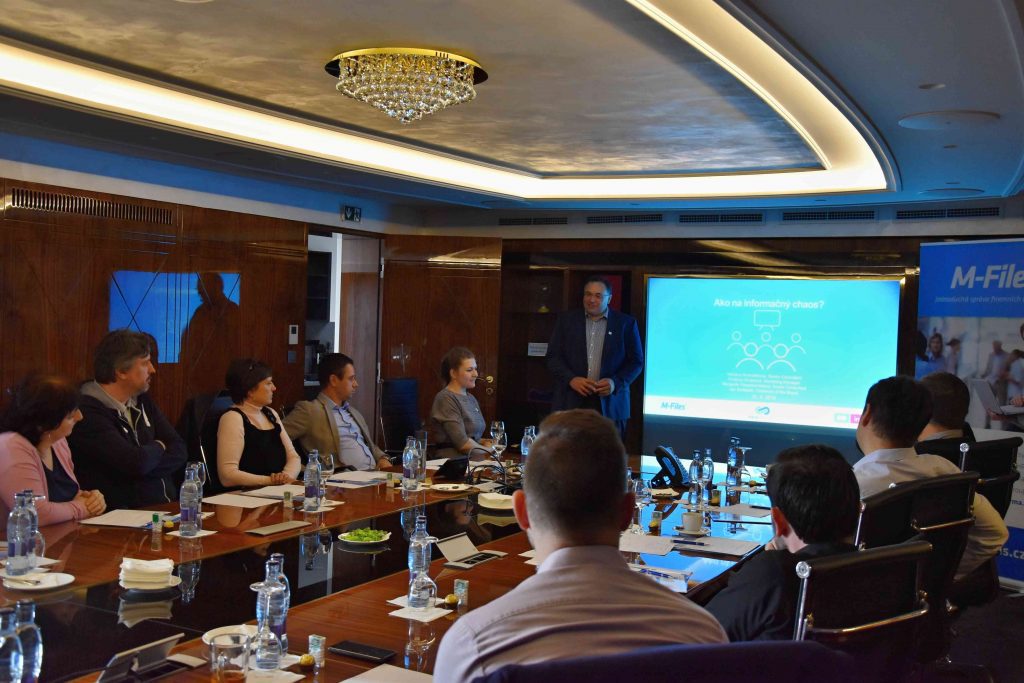 As part of the seminar, we focused on topics such as Intelligent Information Management with modern ECM (Enterprise Content Management) systems, elimination of information chaos, contract lifecycle management, intelligent data mining, and Intelligent Metadata Layer.
We introduced ECM Market Leader (according to Nucleus report) – M-Files, and an effective tool for intelligent data mining Ancora.
We would like to thank all our guests for the pleasant atmosphere and the whole team for their great implementation!