Yesterday, the ICT Breakfast of the subsidiary company Orange Solutions was held in our premises, where guests had the opportunity to see how the ERP system can be effectively used in practice and how to integrate it with other company systems.
Thank you to everyone involved.
We have a report directly from the event for you!
ICT Breakfast: HELIOS iNuvio in practice and integration with enterprise systems, 31. 5. 2023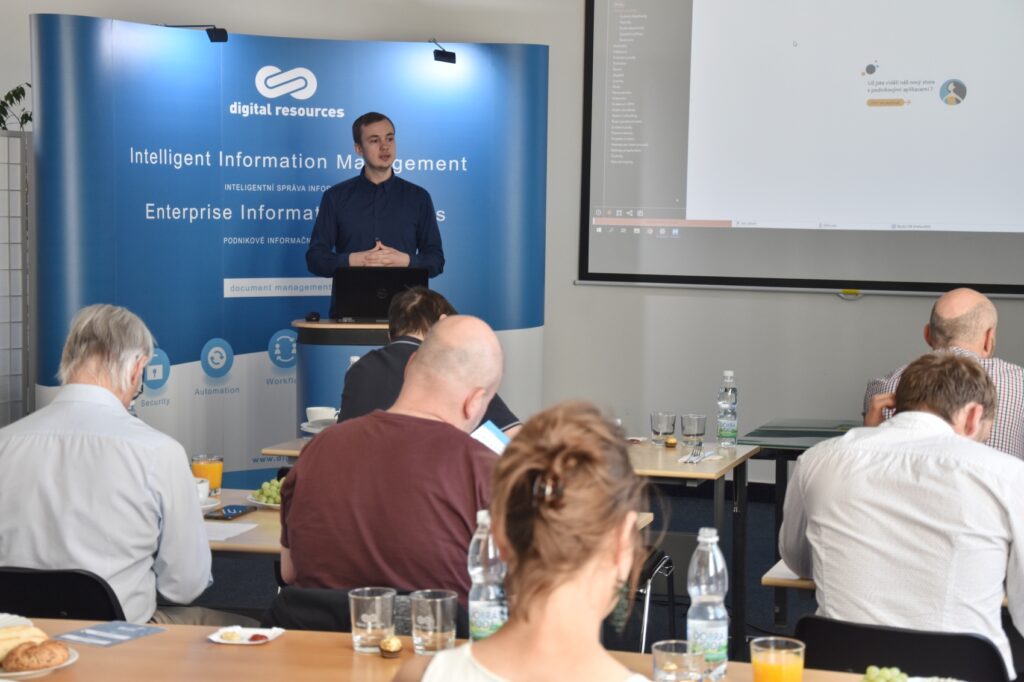 Every participant had the opportunity to enjoy a rich breakfast, including fresh orange juice, immediately upon arrival.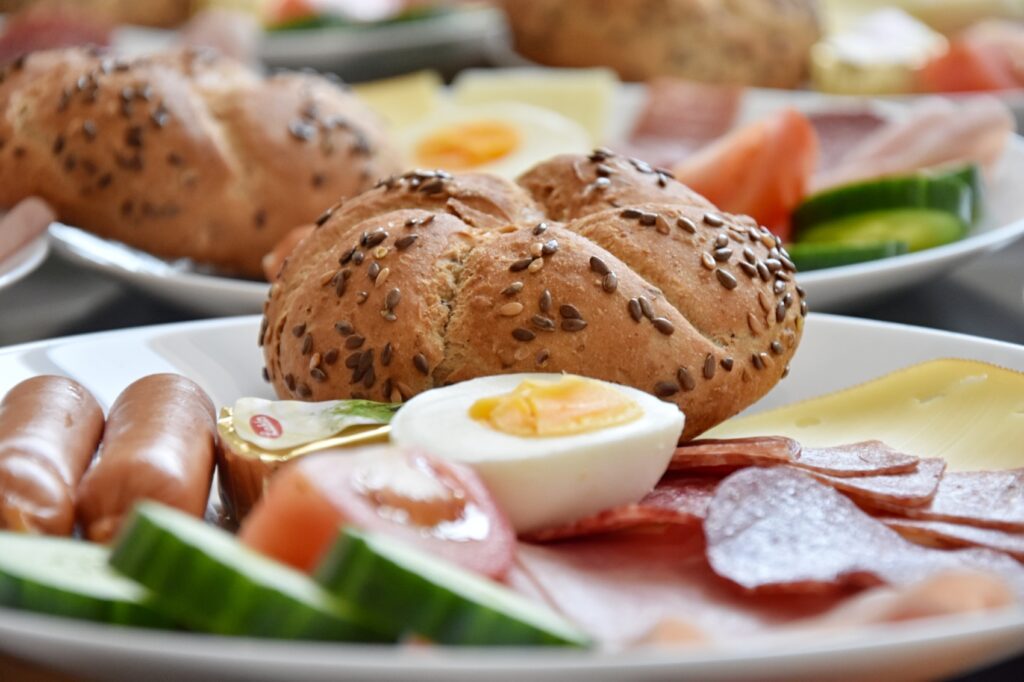 The program was started by Kristýna Jandová, Marketing Director, who introduced the company Orange Solutions and the key benefits and features of the HELIOS iNuvio ERP system and the possibilities of its integration with other enterprise systems. It also included a quiz question where one of the participants won a gift bag.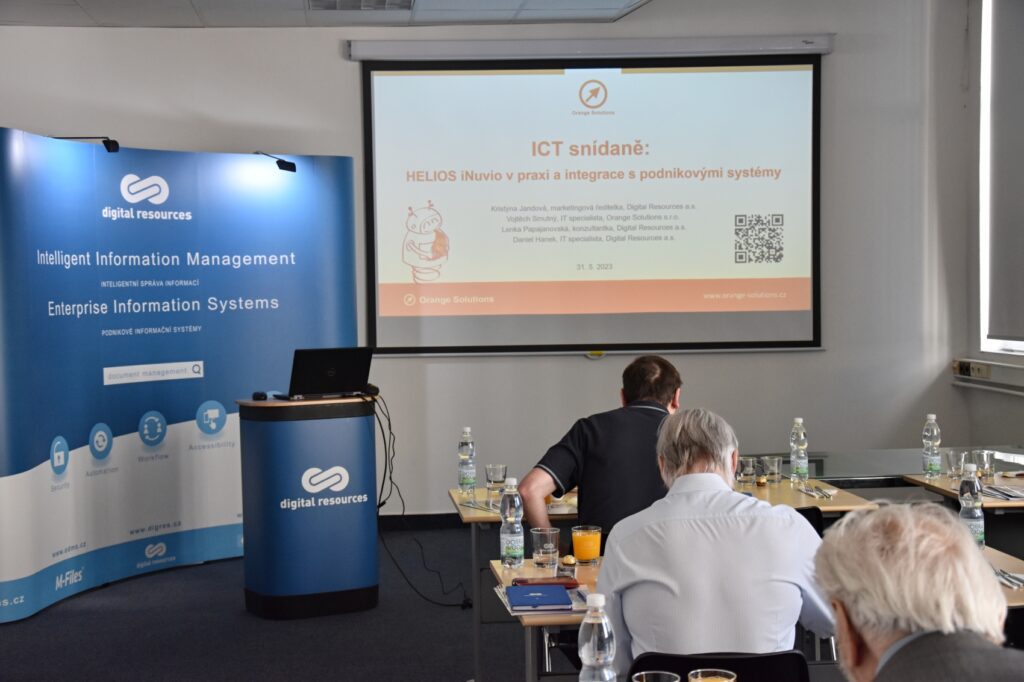 Vojtěch Smutný, IT specialist, showed the guests the environment of the HELIOS iNuvio ERP system and gave a live demonstration of working with the system in the area of sales and warehouses. There was also a demonstration of the use of a barcode reader.
Lenka Papajanovská, consultant, introduced the participants to the CRM system Intuo – Company Intelligence and showed an example of CRM integration with the HELIOS iNuvio system.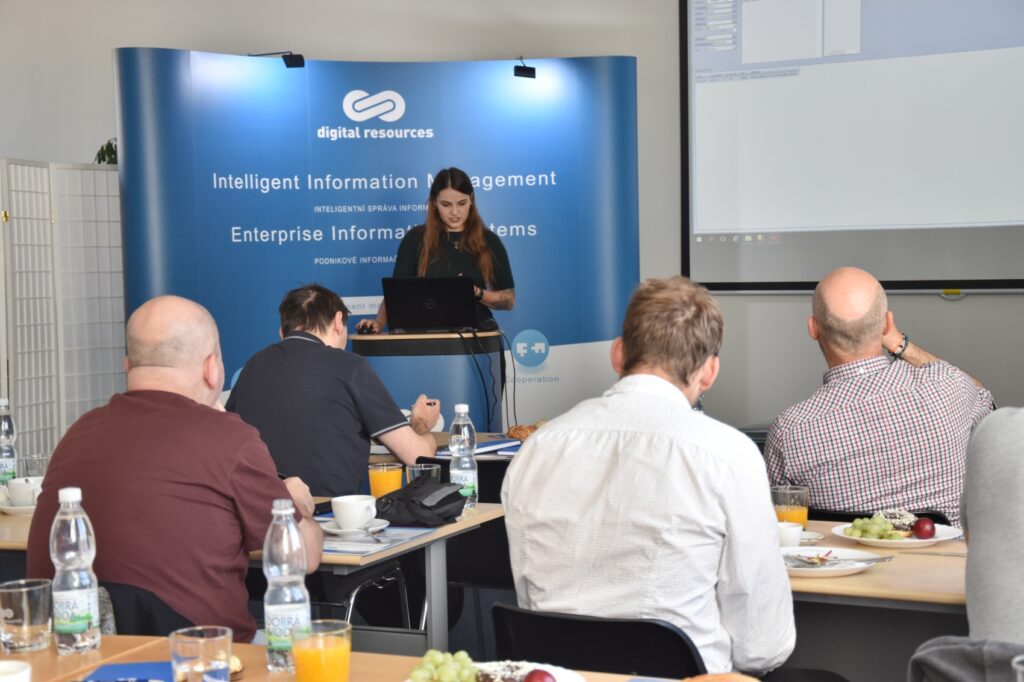 Daniel Hanek, IT specialist, presented the M-Files DMS system and also demonstrated its connection to the HELIOS iNuvio ERP system.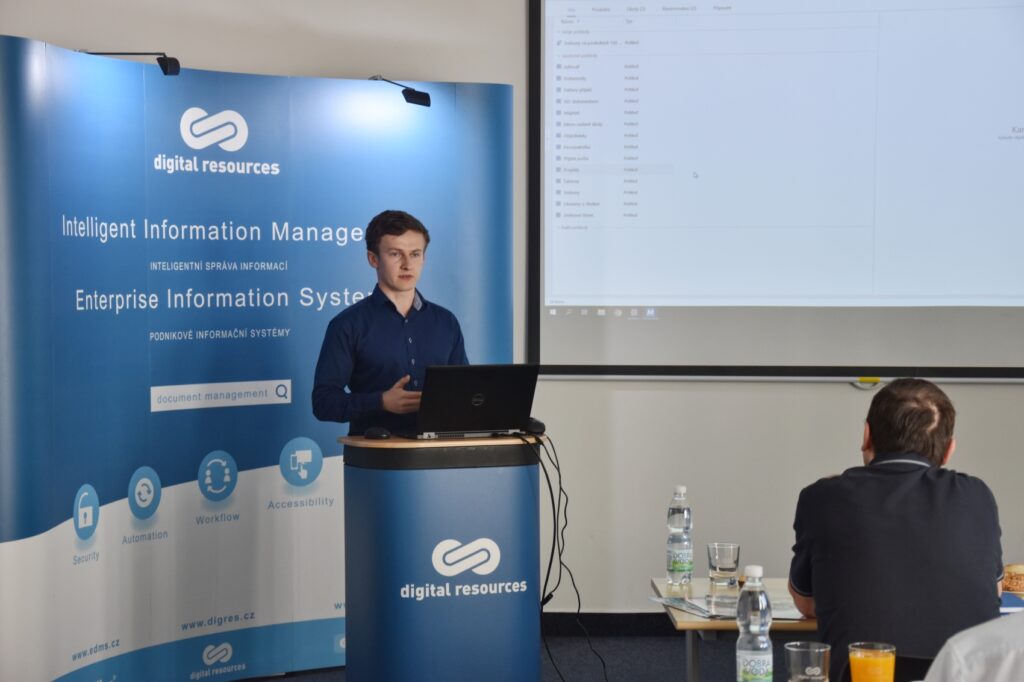 At the end of the event, there was a discussion with the participants and a raffle for nice gifts.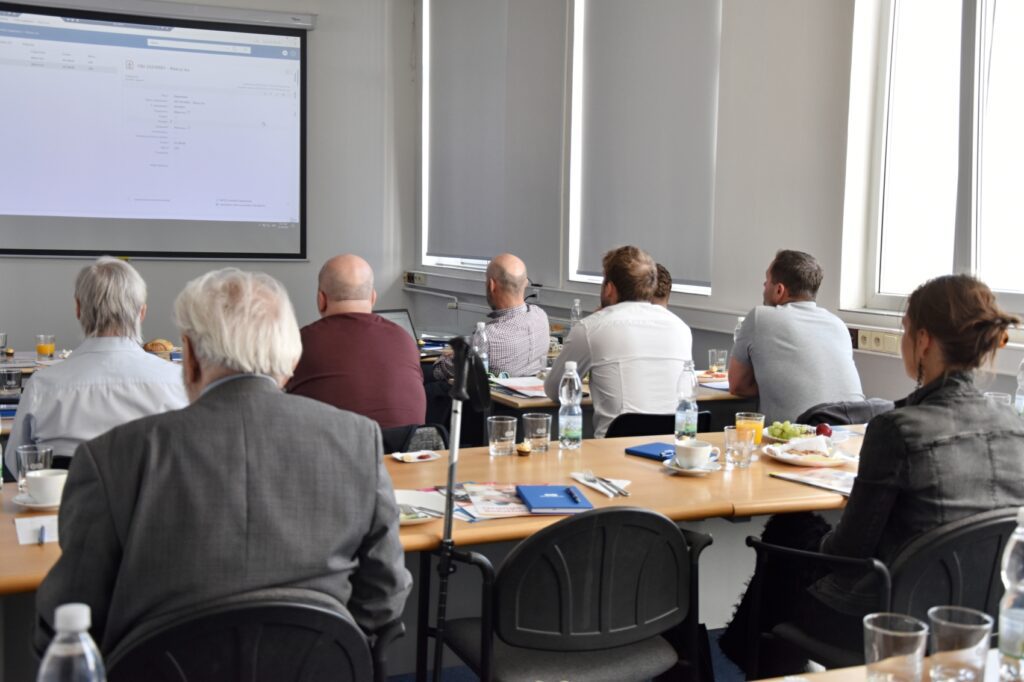 A big thank you to all participants and our entire team!
We are looking forward to next events 🙂